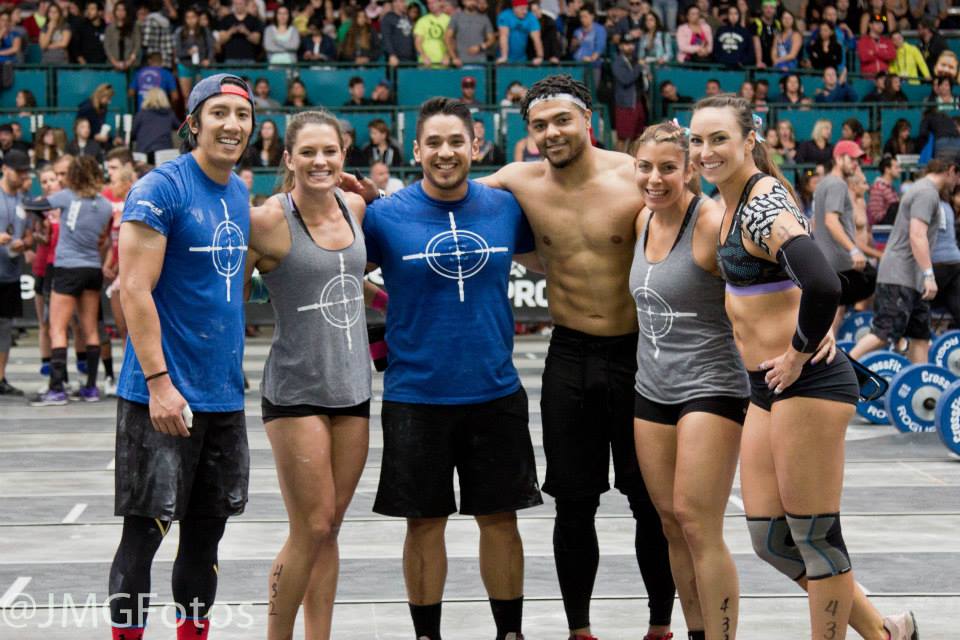 Reflecting back on my Regional experience from this weekend, one word really comes to mind: fun. I have never had so much fun coaching or competing at Regionals. What made it so pleasurable was the attitude of Team Precision and Jessica Goeser. I mean, you all saw it. They were having a blast out there on that floor. It was evident they were throwing down for the wall of blue. They wanted success not for their own egos, but to make the Precision community proud. That community is what drove them, supported them, and cheered for them all weekend long.
In our end of the day meetings, all the team could say was how supported they felt. How they did not want to let that wall of blue down. It was truly something special and every day no matter the outcome, they smiled that much bigger and played to the crowd that much more. Jessica Goeser had a blast out there. Her contagious smile and fun with the camera throughout the weekend became a symbol of what Precision is all about: fitness-strength-community. It was evident to everyone out there that Jess was a great athlete who never forgot that one fundamental thing we learn as children, to always have fun. I cannot tell you how enjoyable it was to coach her along with the team. They kept loose all weekend, enjoyed each other's company and showed tremendous support for one another. They crushed weaknesses and executed most game plans to perfection. They belonged on that stage and nobody could argue otherwise.
However, what made me most proud this weekend was the way Precision CrossFit as whole carried themselves. How you all represented the wall of blue. It was evident to those near and far that Precision CrossFit is becoming a dominant force in the California region. Not because of our athletic prowess, although exceptional, but for our community presence. Other competitors, gym owners, and even CrossFit HQ were in awe of our positive presence out there. They respected how much our community loves its athletes and how we showed up in full support of them. Greg and I have worked effortlessly to create a community that works together towards a common goal, a community that believes together in all that is possible. We have created a support network that helps drive everyone to success. That network was evident whenever TEAM PRECISION and Jess took the floor. You all cheered your hearts out for them because they were extensions of you all. You owned their success because they love you as much as you love them. It was your family out there competing and we never let our families down.
This weekend was an experience unlike no other. TEAM PRECISION finished 9th in So Cal and 17th in all of California. Jessica Goeser finished 10th in So Cal and 23rd in all of California. She also took 4th in Tommy V, won her heat and held a world event record for a short while. Her performance in this event is one of the best moments I can remember to date. I am extremely proud to be the coach of this team. I also was privileged enough to help Coach Chelsey Grigsby of C-Street CrossFit this weekend. Her performances were exceptional. One small mistake cost her a Games birth, but her youth and everlasting abilities will get her there soon. I am positive.
Thank you, Precision, for the unforgettable experience. Now time to prep for the CrossFit Games and bring that same energy in support of Alison Locke and honorary members, Bill & James Grundler, and Dan Wells!
Fitness-Strength-Community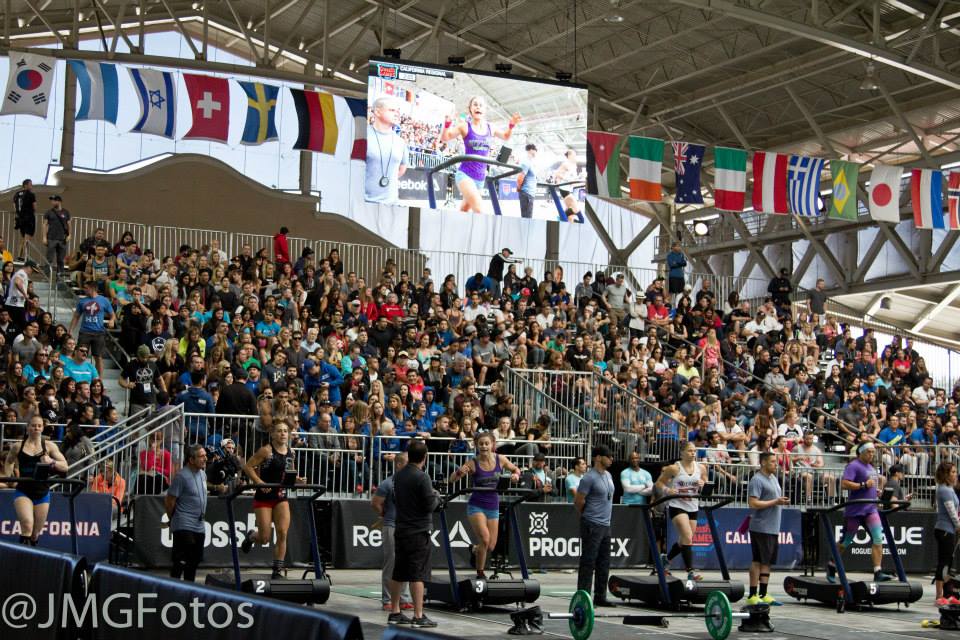 ---
WARM UP:
400 M. Run or Row
2 Rounds
10 Pass Throughs
10 OHS
10 Good Mornings
10 Strict Pull Ups
Then:
Hip and Shoulder Mobility
SKILL:
3 x 60 Sec. Front Plank
*1 Min. rest.
**Adv. Weighted. 
LIFT:
Clean Complex
(1st Pull – 3 Sec. Hold – Full Hang Clean From Mid-Thigh)
5 @ 65%
5 @ 70%
2 x 5 @ 75%
WOD:
"CELL"
For Time:
21-15-9
Hang Clean (135/95) (115/75) (95/65) (65/45)
Wall Ball (20/16) (16/14) (14/10) (10/6)
Rest 1 Min. 
15-9-6
T2B 
S2O (145/100) (125/85) (105/75) (75/55)
Rest 1 Min. 
9-6-3
Front Squat (165/115) (145/105) (125/85) (95/65)
Bar Facing Burpees
Rest 1 Min. 
6-3-3
Muscle Ups 
DL (255/165) (225/155) (185/135) (165/115)
*Sub. MU for C2B Pull Ups and Rig Dips Accordingly.
POST WOD:
Roll & Stretch