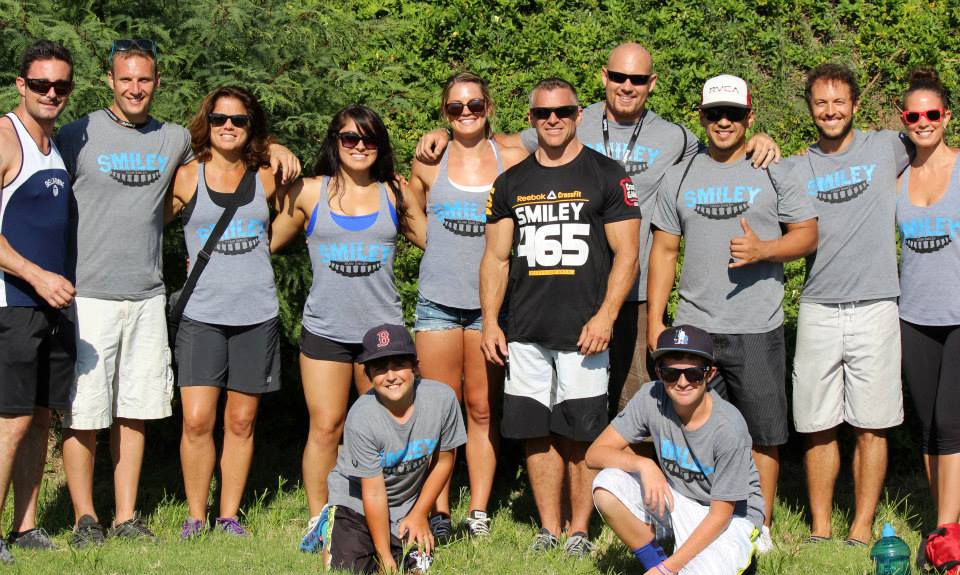 July was one of the busiest months that I could remember not just for Precision CrossFit, but for myself in general. I knew going into the month it was going to be a heck of a task to complete everything that was planned. I knew it would be exhausting but at the same time rewarding. Although, it was rough at times and I missed my family terribly, I got to be a part of some amazing moments in which I will never forget.
First on the list was the California State Games Olympic Lifting Meet down in San Diego, California. We had 4 lifters compete; Jose, Michelle, Crystal and Katie all of which did exceptional, and represented PC to the fullest. Jose PR'd his Clean and Jerk by 12 lbs. and took 12th place in the state. For the most part though, it was an awesome learning experience for him as he learned how to perform under pressure. This is something this young up and comer is going to have to be able to do on a regular basis in order to accomplish his goals for the year. This, he did with flying colors showing everyone in attendance what he was capable of. Michelle also has big goals and aspirations for herself this year. Placing her in this competition was another way for her to attain great experience as a competitor. As a coach it gave me another measuring tool to gauge where she is and I have to say, she showed tremendous heart on this day. During her opening lifts of the snatch, Michelle came one lift away from almost DQ'ing herself out of the meet. Needing to hit at least one of her 3 opening attempts to stay alive, Michelle found herself at a crossroads going into her final attempt. She had missed her first two attempts and was looking at a do or die situation going into her final attempt. As her coach I knew that this moment would play a significant factor in seeing if Michelle had the mental fortitude to hang under pressure. Michelle walked up to the platform and nailed her last Snatch attempt! She then preceded to not a miss a single lift thereafter claiming 8th place in the State in the 69 kilo weight class. She also proved to herself what she was capable. I could not be more pleased with her performance and drive to want to be the best that she can be. The future is very bright for these two with many accomplishments in their future. Then, when you get to train with the likes of Crystal and Katie, there is no telling how far you can go.
Crystal and Katie proved how what you all see every day in the gym is also what you see in competition. They were utterly dominating in the 75 kilo weight class, not only taking 1st and 2nd in the state, but also hitting the two highest totals of any other weight class proving what we already knew, that they are two of the strongest lifters in the state, and quite possibly the nation. What is awesome is we get to find out as they qualified for the USA Open, where they will get tested against the best USA has to offer! From here I got to go home for one day to prepare for our move to our new facility before I packed up, yet again. This time I headed out early Tuesday morning to the CrossFit Games. Here, a two year journey would culminate in getting the privilege to coach Greg Smiley in the CrossFit Games, a goal we had both set soon after Greg began working with me to compete in the sport of CrossFit.
Coaching Greg in the CrossFit Games was a dream come true. Seeing him decked out in his Games gear brought a never ending smile to my face. I remember going into to the competition thinking that I just wanted to enjoy all the moments, really take it all in. Then I realized very quickly what a bad ass Greg was, what he had the opportunity to accomplish, and my demeanor quickly changed to all business. However, every time Greg walked out on that competition floor and they announced his name and affiliate, Precision CrossFit, I got goose bumps. I have been lucky to have been a part of some very special moments in my coaching and playing careers, but seeing Greg compete in the CrossFit Games definitely makes it up near the top of the list. He sure did not disappoint taking 9th place in the world, and making it into the finals where he put on an epic finish, one that literally left me speechless. I was so proud of his accomplishment, and knowing that Precision CrossFit now had a Games competitor was not too shabby either. One of the biggest highlights from the weekend though, was the amount of support Greg received from our community. Everyday Greg had a new group of people come down to cheer him on. He had an entire cheering section and an overwhelming show of support. This shows just how far our little gym has come over the past year and half all culminating with our move to our bigger facility, and that support gleaming bright yet again.
Although the CrossFit Games was an awesome experience, it left me emotionally drained and knowing I still had to get our gym moved to another location was darn right stressful to think about. Then once again, in came the CrossFit community who showed up in droves to help us out. When we built PC 1, it took three of us 6 weeks to complete it. PC 2 was built in five days! That is just crazy to think about, and all because Greg and I have built a community that loves their gym as much as we do. To be honest, the thought of the project being done in five days was scary. I was not sure it could be done, but I was proven wrong. We also had extraordinary help from some key individuals who went above and beyond to get the job done.
Emalee, my wife, not only designed the gym and organized the entire move but she continues to work with the City of Agoura to make sure we are meeting everything they ask. She also did all this while working a full time job, and taking care of our two children. Then you throw in the fact that I was away for most of July, and that just shows how super this amazing woman is. Big Mike also was huge for us as he volunteered himself to take out our old flooring and help with our demo of PC 1. He busted his ass for five days and made it happen for us. We are so lucky to have him and that giant heat of his. Hunter also sacrificed time from his family to aid in our move on both ends. He did all that was necessary including some last minute stuff because he knew we had to get it done. He also continues to work with Emalee to finalize our project, which will be the best CrossFit facility in the area when everything is complete. Without Hunter's help and self-sacrifice there is no way this move would have happened on time. My Dad, Stephen, did all that was necessary on both ends as well. He sacrificed time from his job and grandchildren to go out on a limb on several occasions, a few times with very short notice to make the move happen. He distributed our air conditioning system, ran power to electrical outlets, helped install our pull up structure, and showed up to demo PC1 with less than an hour's notice. There are so many other things that he did; it is hard to count them all. I do not think my Father will ever know how truly grateful I am to have him. He still continues to come in and fix little things whenever he can to get us settled. Billy Farah and Pat Bader also spent entire days installing our pull up structure busting their asses for us all. Billy still has come in here and there to fix things and install our speaker system, while also working on our re-vamped website. Pat continues to be helpful with our added additions to PC's bathrooms. So many other people came in and dedicated their time to our move. There were so many of you it is hard to thank you all. Just know that we are eternally great full. It made everything possible, and we love you all!
Precision CrossFit my month of July was very busy, and I know that my month of August is going to be just as busy. However, I chose this life and I love it. Having people like you be a part of PC makes it all that much more worth it. I hope you like your new home and once again thank you. Thank you for the support of your fellow member and for all your help. Now, onward to the future, you know it is going to be a wild ride!
FITNESS-STRENGTH-COMMUNITY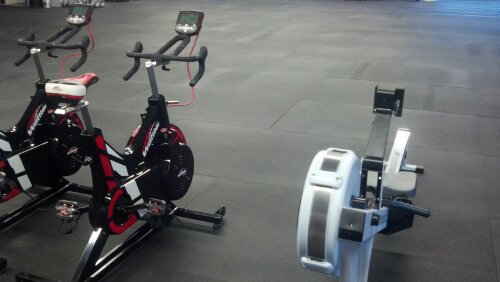 Blair Doolittle and Watt Bike braught us some toys to play with! Feel free to pick your poison tomorrow!
WOD:
"21,097"
TEAM HALF MARATHON ROW OR RIDE FOR TIME!
*You may do it in teams of 2-3 people. If you are crazy enough you may go solo!
**This workout WILL take longer than an hour. Get in early to warm up. We will be in starting at 3:30 pm for you afternooners. You may start as soon as you are ready. Try and form teams before you come into the gym. We will have the rowers and bikes going straight through every class. As soon as your team is ready, you may start! GET SOME!!