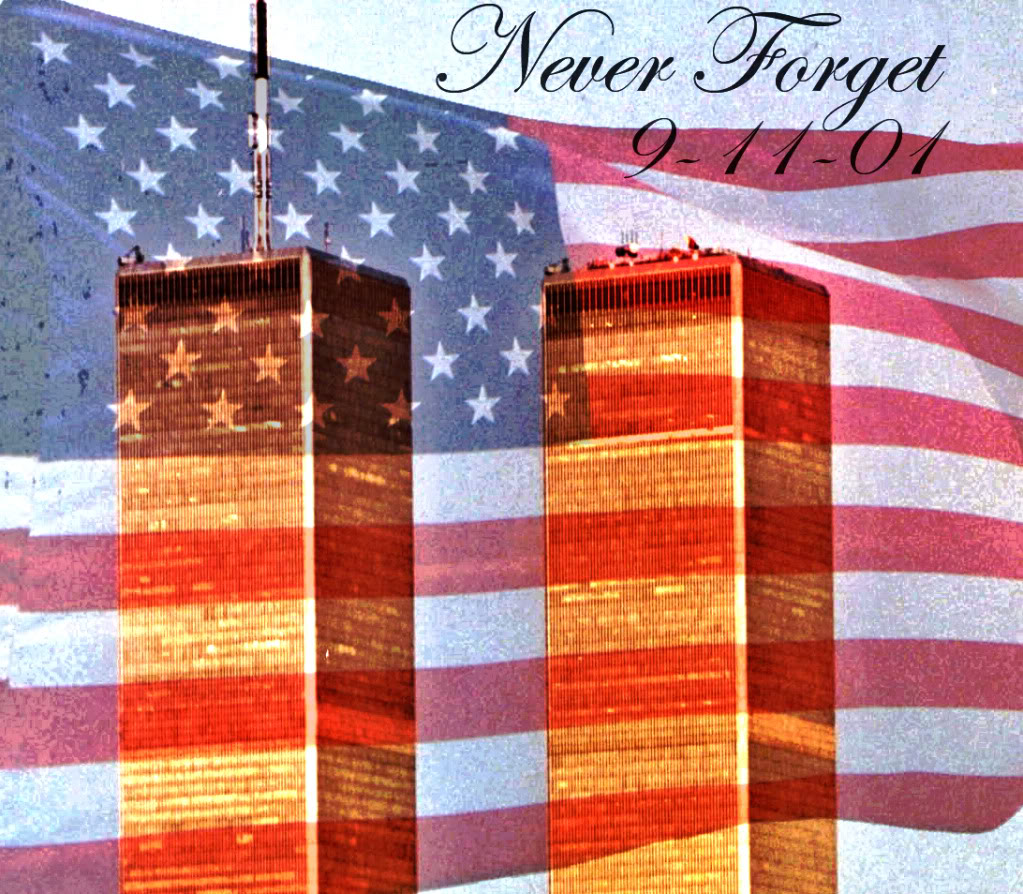 I was on the 79th floor of the South Tower.
The week before 9/11 my family had come to visit my office. Madison and Nolan, were so happy to see their artwork and photos proudly displayed in their dads office. We had lunch and strolled around the neighborhood. Everyone had a good time. My wife Lori needed a regular dose of NYC. The streets packed with people and plenty to see and do. Early September is usually a great time to be in NYC.
On 9/11/2011 I was having a national sales meeting in our offices at the World Trade Center. We had a visitors from Chicago, California, and New Orleans. Everyone was looking forward to getting together to recharge.
At 8:30 am people started arriving and getting ready for the days presentations and discussions. My secretary, 9 months pregnant at the time, left me a message that she would not be in. I was on my own making sure that there was food and that all of the AV equipment worked. Thankfully she had taken care of everything on Friday.
At 8:45 am while standing in our boardroom looking at the statue of Liberty in the south harbor, all hell was about to break loose. We heard a pop then a swoosh. A stream of debris crossed the sky. It looked like a ticker tape parade but only a few thousand feet higher.
In an instant, I knew what was happening, in my minds eye an image of a terrorist walking onto my floor with a bomb vest flashed. I could see my lobby vaporized and in flames.
Get the F@#$ Out Now! Down the stairs, this way out I screamed. Not everyone reacted the same way, unfortunately. I yelled and grabbed people off the phones as we headed out. We had seconds to react. In the staircase people moved quickly but without panic. Immediately cells phones were out and people were talking about a small plane hitting the North Tower.
A security guard opened a door to one of the floors and was directing us back in and told us to go back upstairs on the local elevators. An announcement came across the PA. A plane has hit the North Tower. Emergency crews are at the scene. Return to your floors. You are safe, "apparently". That was code for Get the F#$% Out. A second later screams of terror as people were running from one side of the tower to the opposite side. Time to go! I jumped into the staircase and could hear Jet engines overhead. The building moved sideways and I was thrown down the staircase. I could hear the sound of metal being crushed. Remember the Titanic movie when the ship sinks in the North Atlantic and you can hear the sound of the ship being crushed, that was it exactly. I asked myself if I should crawl up and get ready to die. I said no. I grabbed the hand rail and it was a ships hand rail, bright white and of the same diameter. The ship was sinking. I knew that I need to keep moving. I reached the bottom and two of my co-workers were there. Two firemen were arguing about which tower they should climb. They headed up my staircase. We headed into the underground retail area it was a deserted. There were a handful of security guards directing people away from the street exit and to the east end of the complex. We headed into the E train subway passage. We could stay underground longer and get further away. We came up the stairs on the corner of Park Place. A sole policeman was holding back the crowd of observers. We looked up for a second and saw a huge gash on the side of the towers filled with flames and melted steel. We headed to China Town, no government buildings or banks.
Later that night my ferry arrived and I got hosed down by the local fire department in case I might be covered with hazardous debris. They gave me a smoky blanket and sent me on my way. I arrived home, my wife hugged me on the lawn. I went in and took a shower. The next day my 6 year old daughter asked what had happened. We explained that some bad people blew up dad's building. She looked up and broke into tears, My art work! The next day I drove Madison and Nolan to school. I was so thankful to be able to do that especially knowing that so many other dads and moms were not coming home.
Keith Webster
Malibu, Calif.
YOU NEED ANY OTHER REASON TO CRUSH TODAY'S WOD? WHERE WERE YOU? WE WOD IN REMEMBRANCE!
---
WARM UP:
400 M. Row or Run
10 Walking High Knee Holds
10 Walking Flamingo's
10 Walking Lunges
 10 Inch Worms 
10 Side Lunges
10 High Kicks
Then:
Mobility
SKILL / LIFT: (With workout partner)
EMOM 9
MIN. 1: 3 Partner Dead Lifts (Add weight throughout EMOM)
MIN. 2: 10 Cal. Row Each (Work on Transitions)
MIN. 3: 1 Rope Climb Each (Adv. Legless work on a fast descent)
WOD: (Teams of 2)
"NEVER FORGET"
For Time: (30 Min. Cap)
2001 M. Team Row
Then:
3 Rounds
400 M. Partner Run
9 Partner Dead Lifts (405/315) (365/275) (315/225) (275/185)
11 Rope Climbs
29 KB Snatch (70/53) (53/44) (44/35) (35/26) (26/20)
77 Burpees
Then:
2001 M. Team Row
*Row, KB Snatch, and Burpees can be split up anyhow.
**Let's do some work in remembrance!