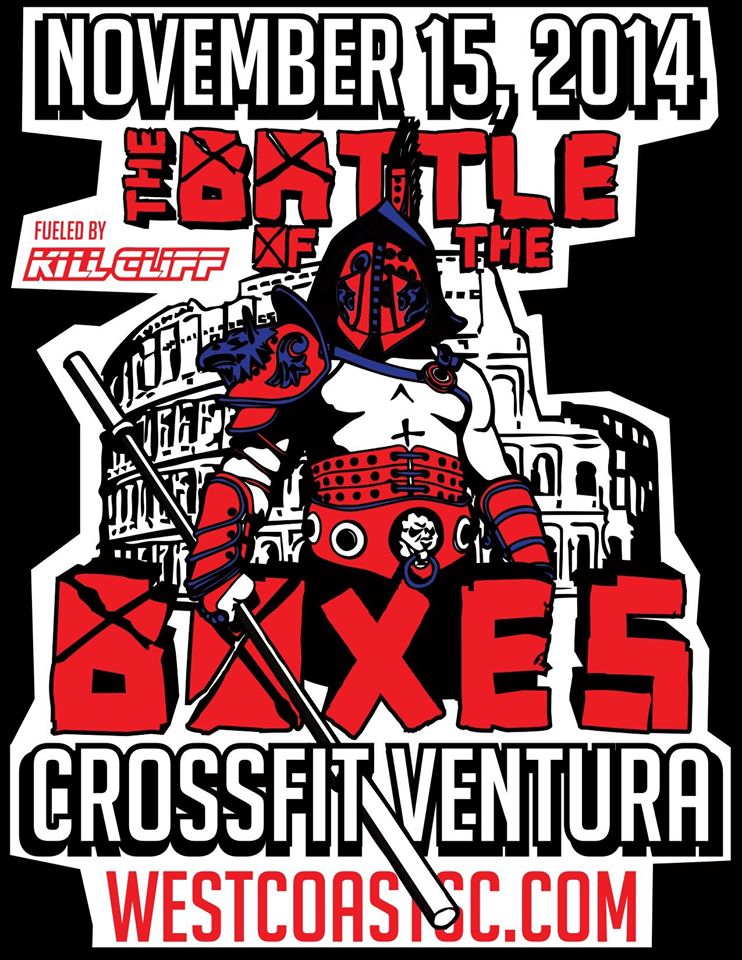 Where that bright BLUE of yours and head out to the Ventura County Fair Grounds to cheer on your teammates! We have 12 teams taking part this weekend and more than 50 Precision athletes throwing down!!
Please note that all coaches and staff are taking part in this event so there will be NO Saturday Team WOD. However, there will be open gym from 8-10am. We apologize for any inconvenience.
Team Turn Down for WOD: Cami Pena, Crystal Dimond, Juan Pena and Richard Rosales (Full Out CrossFit)
Team Icy Hot Part 2: Braden Daniels, Chet Elias, Angie Pena and Jenny Chen-Edwards
Team PreSYNsion: Seth Ruff, Lynn Gay, Bonnie Lynn (CrossFit Synapse) and Michael (CrossFit Synapse)
Team Underdogs: Jose Gutierrez, Ryan Paris, Kenzie Levine and Christine Reese
Team Thruck Fusters: Matt Handlos, Mark Robinson, Amanda Handlos and Lauren Young
Team B Squad: Michael Simshauser, Cory Buechel, Lisa Pedicini and Jill Breitzman
Team Oompa Loompas: Tom Ogimachi, Alex Braham, Rocio Ralb and Laura Goodrich
Team Wod Generations: Dylan Baker, Nick Plouffe, Candice Ryu and Mandi Vaughn
Team Tall & Mighty: Greg Marx, Devin Wilson, Jordan Odle and Emalee Tromello
Team Honky Tonk Badonkadonk: Matt Verbrugge, Kevin Narog (CrossFit Ojai), Sara Nicholson and Kristen Seckar
Team Buffalos and Flying Gibbons: Mike Tromello, John Dinh, Mallory Mazzuca and Lindsey Dietsch
Team Precision: Daniel Tromello, Daimino Stewart, Katie Tromello and Chelsea Grigsby (C-Street CrossFit)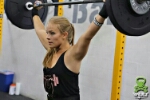 Team Buff & Stuff: Featuring our own Deeana Douglas representing for Beachside CrossFit
---
HEAT TIMES:
8:25am & 1:00pm – Team Turn Down for Wod 8:50am & 1:30pm – Team Underdogs & Team Oompa Loompas 8:54am & 1:15pm – Team Pyscho Biscuits 9:15am & 2:00pm – Team Thruck Fusters 9:40am & 2:30pm – Team B Squad 10:05am & 3:00pm – Team PreSYNsion & Team Icy Hot Part 2 10:30am & 3:30pm – Team Tall and Mighty 10:55am & 4:00pm – Team WOD Generations 11:45am & 5:00pm – Team Precision, Team Buffalos and Swinging Gibbons, & Team Honky Tonk Badonkadonk   *There will also be a 3rd workout going on throughout the day at a time to be determined by each team!
---
EVENT TIME: 8:00 AM – 5:30 PM
PARKING: The Battle of the Boxes is taking place this year at the Ventura County Fairgrounds at Seaside Park.
Parking will be in the Main Parking Lot (Lot A) and will be free for competitors. The parking attendants will have a list of competitors' names. Parking is $5 for spectators.
There will be NO PETS allowed on the grounds, so please leave your dogs at home.
ENTRANCE FEE: $5 for parking
PLEASE NOTE: We have reserved the party room at Toppers Pizza in Thousand Oaks for some fun upon the completion of this competition. Bring your appetites and a smile. Our reservations are for 7:45pm.