We got a whole lot going down in the next two months here at Precision CrossFit!
Amanda Miller Memorial WOD @ Precision CrossFit

Saturday July 21, 2012
Come out in full force to wod in honor of one our fallen CrossFit Brethren. All are welcome!
California State Games Olympic Lifting Meet @ CrossFit So Cal
Saturday July 21, 2012
Our very own Katie Crowe & Crystal Riggs will be looking to medal in their weight class!
WOD GEAR TEAM SERIES @ The Rose Bowl

Saturday July 28, 2012
The second competition held by WOD GEAR. This event is going real big being held on the turf of Rose Bowl. It does not get any bigger than this as our very own Coach Mike was put in charge with programming challenging workouts to push some of the nations top athlete's! This event is free to spectators and will be tons of fun.
We got two teams representing!
Team Precision CrossFit consisting of the studly Daniel Tromello, Matt Verbrugge, Katie Crowe, and Winnie Chun
Team P consisting of the bad ass Greg Smiley, Matt Lieb, Crystal Riggs, and Kat Buckly Lieb
We know they will represent hard core!!
Gymnastics Seminar with Dusty Hyland @ Precision CrossFit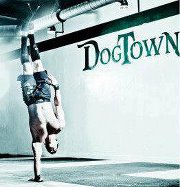 Saturday August 11, 2012
Learn from the best CrossFit gymnastic instructor's in the business! This event will not disappoint. Register today!
Beach Cities Battle @ CrossFit Code 3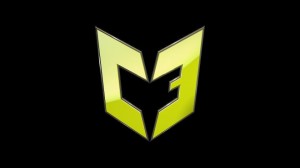 Saturday August 18, 2012
Watch your favorite Precision CrossFit athlete's and coaches battle it out against the best in So Cal! We will be represented by Coach Mike, Katie, Daniel, & Winnie in the Advanced Division's. Coach Greg Smiley and Haley in the male and female Masters Division and Coach Matt Lieb, Mike Gallardo, Kat Buckly Lieb, Greg Shimpff, Melissa Warner, and Liz Matakiewicz in the Intermediate Divisions. That is one badass line up to take part in what will be a killer event!
The Shakedown Team Series @ Axiom CrossFit

Saturday August 25, 2012
New bigger and badder location, same kick ass event! Co- hosted by Precision CrossFit and programmed by our very own Mike and Daniel Tromello. Two teams will represent precision CrossFit!
Team 1: Greg Smiley, Greg Shimpff, Crystal Riggs, and Heidi Schnappauf
Team 2: Matt Verbrugge, Mike Gallardo, Deborah Haley, and Liz Matakiewicz
Strap yourselves in folks its going to be a wild ride!!!
WARM UP:
500 M. Row
25 Thrusters (45/35/15)
SKILL:
7 Min. of Handstand Walking
*Have Fun!
LIFT:
Hang Sqt. Cleans
5×2 (65%)
*Work Technique of Second Pull
WOD:
"I GOT THE POWER"
3-6-9-12-15
Power Clean (155/105) (135/95) (115/75) (95/65)
G.I. Janes (Burpee Pull Ups)
POST WOD:
Coach's Stretch