COMPEX REP ANNEKE MARVIN WILL BE JOINING US IN THE AFTERNOON. TAKE ADVANTAGE TO USE & LEARN ABOUT THIS GREAT PRODUCT!!!!!
"Over the past 20 years, Compex has in electrotherapy through extensive innovation and research." The only FDA approved e-stim device on the market, Compex has long been used in NFL locker rooms, MMA gyms, and professional Ironman training programs.
Compex enables you to achieve enhanced muscle performance. With Compex you can:
– Build muscle strength and size
– Improve power
– Increase endurance
– Optimize muscle recovery
– Enhance muscle warm-up
Rehabilitation, pain relief, recovery, muscular reinforcement…whether you are a professional athlete or a weekend warrior, Compex enables you to achieve your training objectives faster and more safely.
In a nutshell, using Compex strength protocols in conjunction with a well thought-out training plan can make you stronger, more explosive, and able to endure longer periods of high-intensity exercise, all while helping you warm up better and recover faster!
http://www.shopcompex.com/training/program-descriptions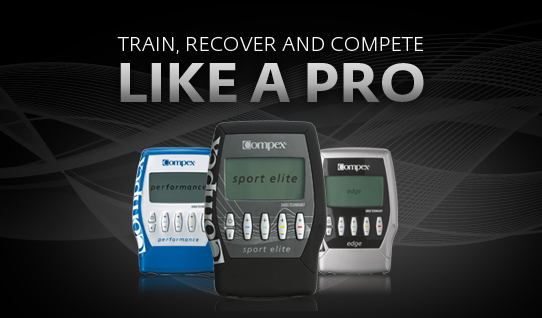 ---
WARM UP:
400 M. Row
100 Jump Rope Singles
25 Over Head Squats (45/25/15)
Then:
5 Min. of Shoulder and Hip Mobility
*Sub. Back Squats for OHS accordingly.
LIFT:
EMOM 12
2 Power Snatch + 1 Squat Snatch
(Rest the remainder of the minute)
*Progressively add weight based on comfort level 
**Work up to 85% 1RM
Men: Work from (135-185), (115-165), (95-135) (75-115)
Women: Work from (95-135), (75-115), (65-105), (55-85)
WOD:
"EMALEE"
For Time:
5 Squat Snatch (185/135) or 80%
250 M. Row
5 Squat Snatch 
500 M. Row
5 Squat Snatch
750 M. Row
5 Squat Snatch 
1000 M. Row
POST WOD:
Shoulder Mobility