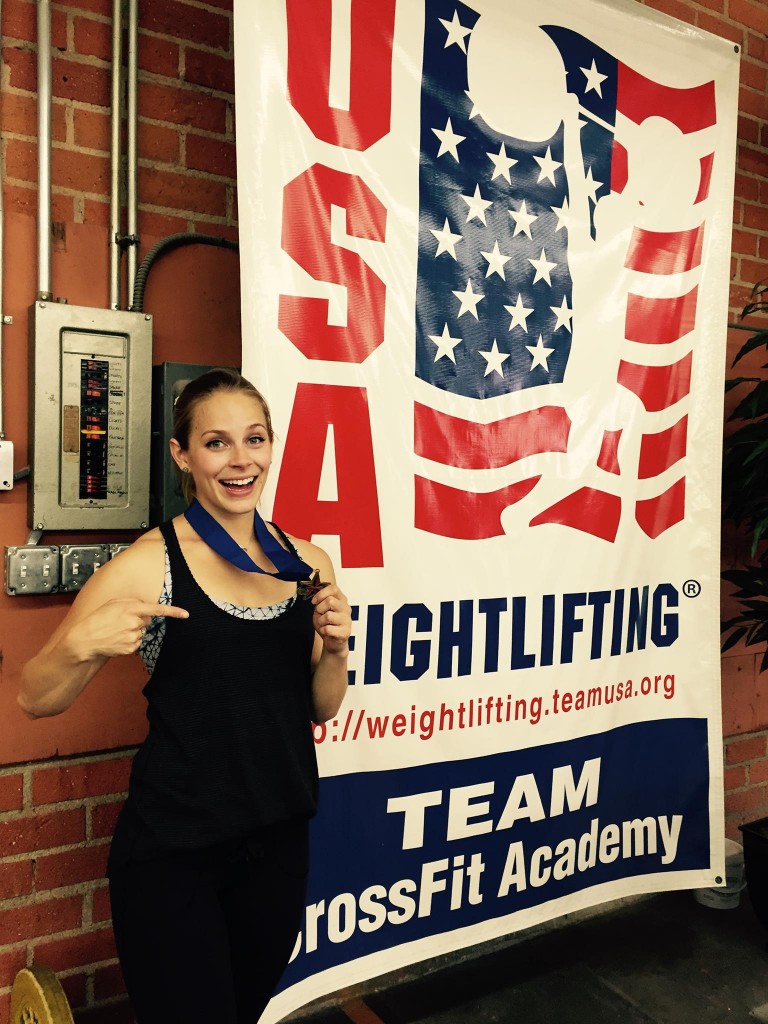 Let's hear it for Deanna Douglas! In her first meet ever she went 6 for 6, hit a clean & jerk PR, took 1st place in her weight class, and qualified for the University National Championships! What an amazing performance. Deanna is definitely a natural weightlifter. This is a phenomenal accomplishment and we are all so very proud of her. Way to go Deanna!!
---
WARM UP:
400 M. Jog
10 High Knee's
1o Toe Touches
10 Inch Worms
10 Lunges
10 Side Lunges (Each Side)
Then:
Mobilize
WOD:
"800's"
(OH YEAH!)
4 x 800 M. Run
*Rest 1:1
**Score equals avg. 800 time.
POST WOD:
Roll & Mobilize