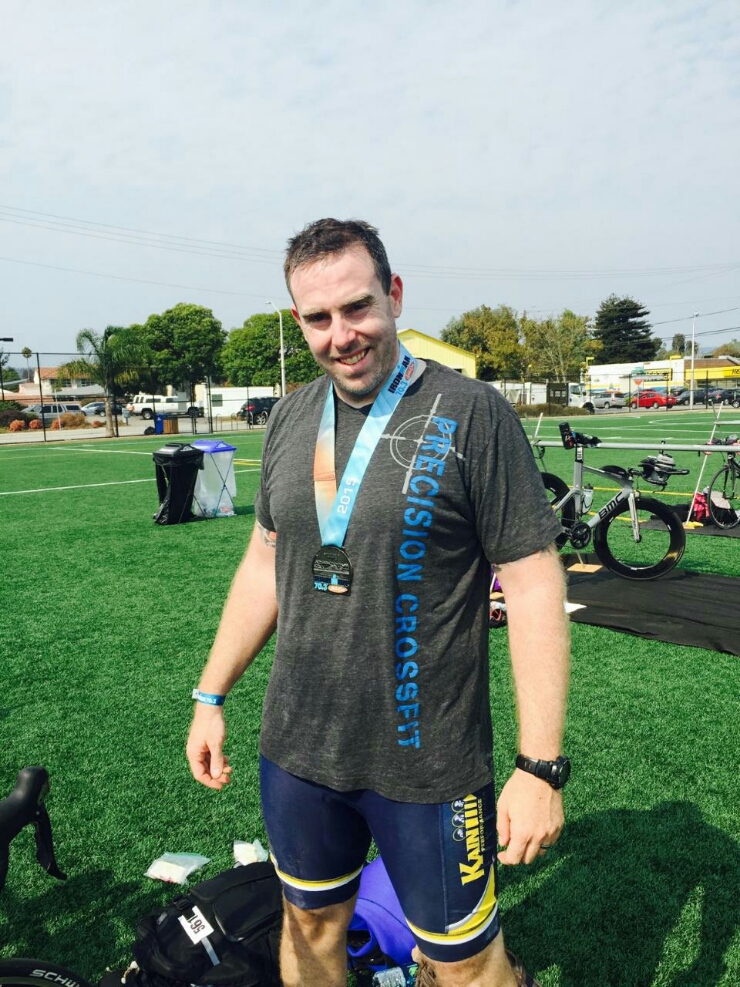 A huge congratulations goes out to O.G. member, and former Precision CrossFit coach Matt Lieb. Matt completed his first Ironman Triathlon this weekend in his goal of 8 hours. The Santa Cruz Ironman consisted of a 70.3 mile course that included a 1.2 mile swim, a 56 mile bike, and a 13.1 mile run! Matt trained hard for this and we are extremely proud of him!
Way to represent the Wall of Blue!!
Fitness-Strength-Community
WARM UP:
400 M. Jog
10 High Knee's
10 Toe Touches
10 Inch Worms
10 Lunges
10 Side Lunges (Each Side)
Then:
Mobilize
WOD:
"P.C. REDLINE RUN 4"
4 x 800 M. Run
*Rest 2 Min.
Then:
1 Mile For Time
POST WOD:
Roll & Stretch