attention Precision CrossFit. Lets get involved for a great cause!!
CRUSH CANCER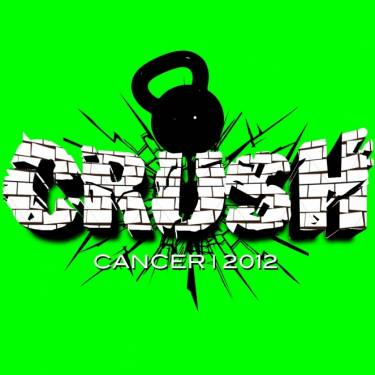 Where: DogTown CrossFit
When: Saturday, October 27, 2012
Time: All Day
Info: In 2005, co-owner Adam Noble was diagnosed with a rare form of Cancer, Olfactory Neuro Blastoma, and underwent an operation and subsequent radiation treatments. In 2008,  co-owner, Dusty Hyland lost his 32 year old brother in law to Leukemia (his third fight with the disease). Since being Fully recovered from his battle Adam, and Dusty understand the danger that Cancer in all forms cause and joined forces to raise money. The bottom line is CANCER sucks! and is devastating to everybody it touches.  Lets help find a cure for this dreaded disease.  Below find the following ways you can get involved.
GO HERE TO GET INVOLVED!