DON'T FORGET! ALL EVENING CLASSES CANCELLED TODAY DUE TO LIZ AND GREG'S WEDDING! THERE WILL BE NO 4:30 & 5:30PM CLASS.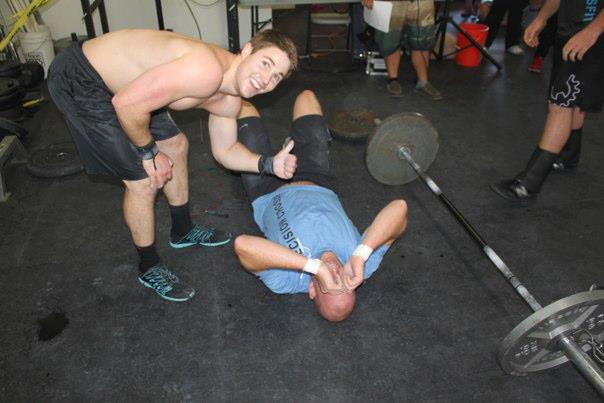 WARM UP:
5 x 250 M. Row
*Rest 1 Min.
SKILL:
3 x 2 Weighted Pull Ups
*Go as heavy as possible
LIFT:
20RM Back Squat
*Add 5lbs to the weight you did Monday.
*Warm up your hips and get loose. Then perform 1 set of 20 reps. Go straight through without stopping. If this is your first time start at or below 60% 1RM.
WOD:
"ENDURANCE"
5 Rounds
400 M. Row
50 Double Unders
POST WOD:
Foam Roll & Stretch