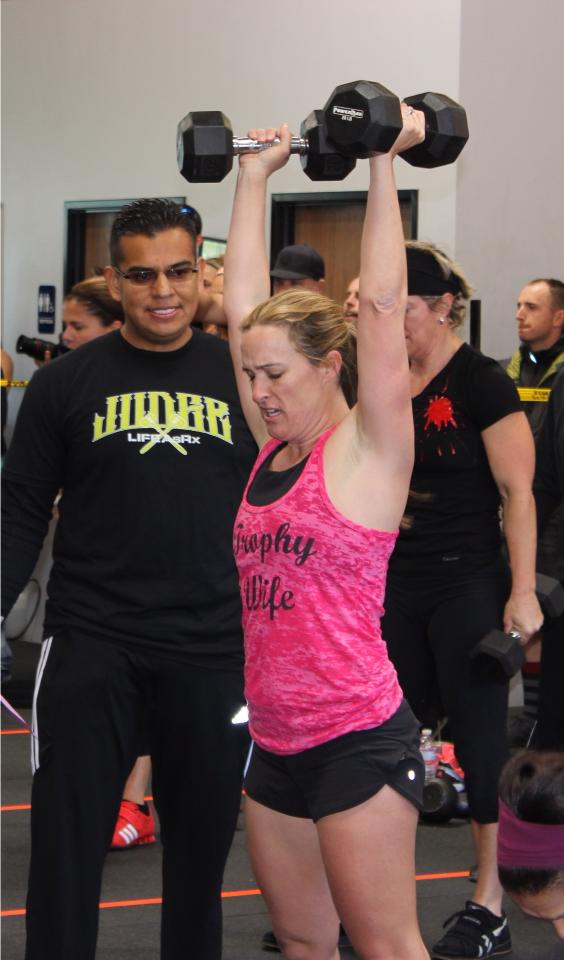 We would like to wish a very Happy Birthday to the matriarch of the Pena family, Mrs. Angie Pena! Angie and the family have been with us since we opened our doors and are a huge part of the Precision family. Besides being a lovable person she is one bad ass CrossFitter having repped PC in several competitions while also placing! She's also the woman behind "Wod for Savannah" which brought us all together for an amazing cause to workout out with our little ones. It truly was a special day for us all. She is a lover of life, and for those of you who do not know, is a Mother of five beautiful children. She looks damn good and is amazing at juggling her kids' lives around her schedule as a Spanish teacher. Have a wonderful day Angie from all of us at P.C. Thank you for being you!
Fitness-Strength-Community
---
WARM UP:
3 Rounds
200 M. Run
10 Pass Through's
10 OHS
10 Good Mornings
Then:
Mobilize
LIFT:
Warm Up Clean & Jerk
WOD:
AMRAP 15
45 Muscle Ups
Then:
4 Rounds
40 T2B
40 Box Jump Overs  (24) (20) (12)
400 M. Team Run
Rest 2 Min.
5 Min. Cap
Find Team 1RM Clean & Jerk
*Sub. 60 Pull Ups for Muscle Ups Accordingly.