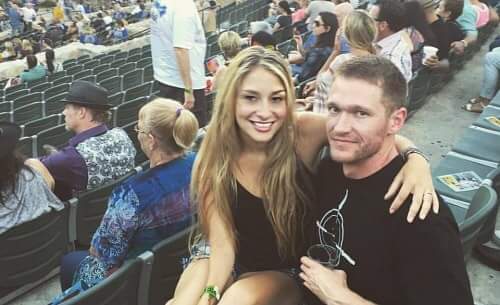 A very happy birthday goes out to Brit Lauren! Brit has been with us for almost a year now. Her boyfriend Kevin has been with us for several and after months of trying… finally got Brit to join. Brit is an extremely sweet person. She works hard, within reason, and smart. What I love about her is her commitment to doing it because of the quality time she can spend with Kevin. However, I do feel like we are another home for her filled with love while Kevin is gone. Kevin can sometimes travel many weeks for work, which as my own wife knows, can be very tough. Brit always seems to stay positive and keeps an open mind. I have a ton of respect for the awesome relationship she has with Kevin. I enjoy coaching her and seeing her put all her hard work in. Happy Birthday Brit. Enjoy!!
---
This is the final week of testing before we begin our programming for cycle 2. Please do your best to get these test's done and log your scores. Have fun and bring a lot of energy this week!!
Fitness – Strength – Community
---
WARM UP:
500 M. Row
3 Rounds
10 Pass Throughs
10 Good Mornings
10 Thrusters
10 Push Ups
Then:
5 Min. Hip and Shoulder Mobility
SKILL: (Dip Strength / Efficiency Test)
Adv / Int:= Find 1RM Weighted Strict Ring Dip
Scaled: Max Effort Static Hold in Ring Support Position
Then:
Adv. / Int. = 1 Max Effort set of Strict Ring Dips
Scaled = 1 Max Effort set of Strict Bar Dips
*Sub. Parrallette Dips Accordingly.
**Record you scores.
LIFT:
Back Squat (Test)
10 Min. to Find New 1RM
*Rep. example: 3,3,3,2,2,1,1,1 or 10 x 1
WOD: (Capacity – Phosphagen Test)
"JACKIE"
For Time:
1000 M. Row
50 Thrusters (45) (35) (25) (15)
30 Pull Ups
*Sub. banded pull ups or ring rows as needed.
POST WOD:
Shoulder and Hip Mobility