A very happy birthday goes out to the woman behind the food blog, Julie Frasier. Julie does so much for Precision that we are all so grateful for. Her knowledge of food, ability to have fun always, and positive attitude make her such an important part of Precision. If you have ever tried one of her recipes, then you know that you are always in for a treat. She is a fantastic organizer and one heck of a full-time mommy. We love everything about you J-Fray and wish you the happiest of days!
Fitness-Strength-Community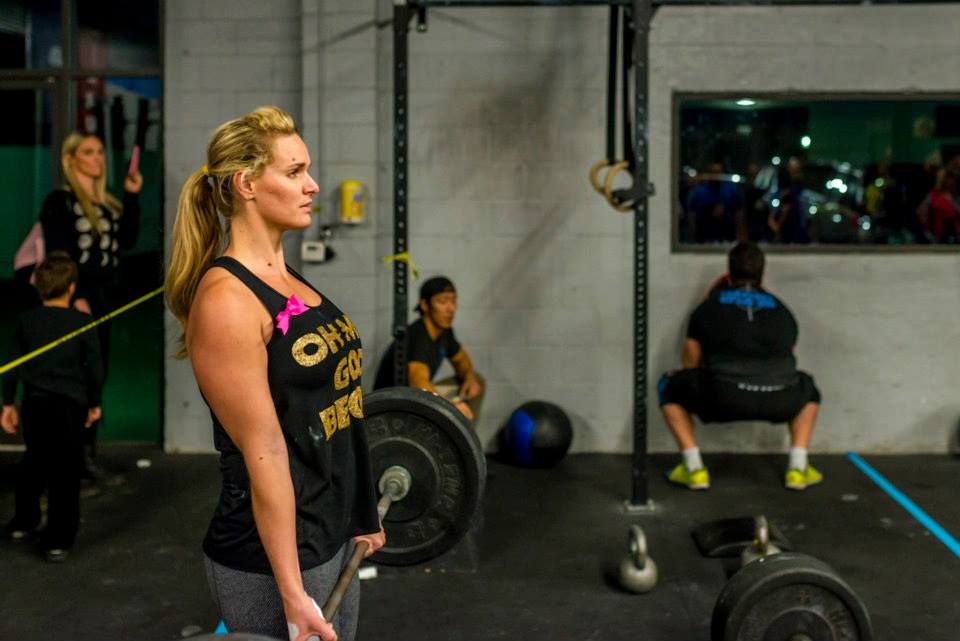 ---
WARM UP:
500 M. Row
2 Rounds
10 Pass Throughs
10 OHS
10 Good Mornings
10 Inch Worms
10 Scorpions
Then:
Back & Shoulder Mobility
SKILL:
3 Rounds (At a Walking Pace)
8e DB Alt. Strict Press (Your Choice)
10 Weighted V-Ups
10 Weighted Glute-Bridges (Your Choice)
Burn out set of Forearm Curls. (Yes, I am serious!)
LIFT:
Dead Lift
21 @ 60%
Rest 2 Min.
15 @ 60%
Rest 2 Min.
9 @ 60%
*Add 10lbs. to your previous attempt if you went unbroken.
WOD:
"BOMBERMAN"
7 Rounds
5 DL (155/105) (135/95) (95/65) (75/55)
5 S2O
10 Bar Facing Burpees
POST WOD:
Roll & Mobilize