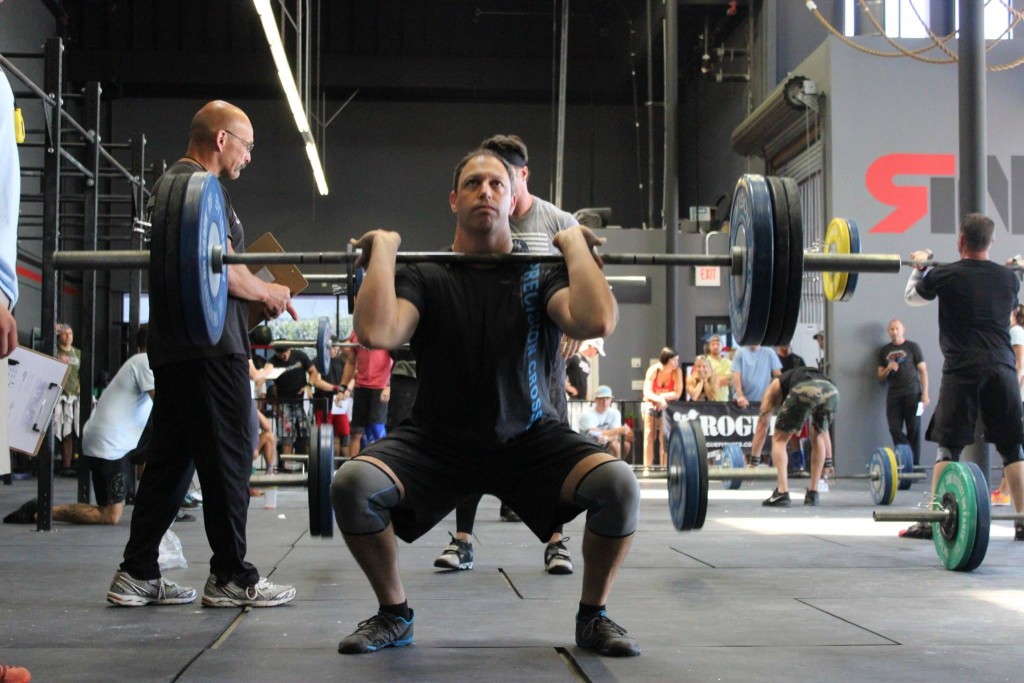 We would like to wish a very happy birthday to a Precision and 6am favorite, Jeremy Just! Jeremy has been with us for quite a while now and is a huge part of our family. He epitomizes everything we stand for. He is not only a phenomenal person and athlete, but also a fantastic father. Often Jeremy brings his kids to Precision events as a way of spending quality time with them. You can always tell how happy they are to be with their Dad and how much they look up to him. They always have love all over their faces. Jeremy is an amazing example of what a role model and father should look like. It is one of my favorite things about him. I love watching this guy compete because he really can push with the best of them. But I like seeing him with his family even more. Thanks for setting such an awesome example, Jeremy. Have a wonderful birthday. Enjoy!
---
WARM UP:
400 M. Row or Run
Then:
2 Rounds
5 Pass Through's (Over)
10 OHS
10 Good Mornings
5 Pass Through's (Under)
10 Strict Presses
Then:
5 Min. of Mobility
LIFT:
Paused Back Squat
2 @ 70%
2 @ 75%
2 @ 80%
1 @ 85 %
1 @ 90%
1 @ 90%
*Pause for 3 Sec. at the bottom.
WOD:
"JUST"
EMOM 16
ODD: 10 Cal. Row
EVEN: 10 Thrusters (105/70) (95/65) (75/55) (65/45)
1 Min. Break
AMRAP 3
Thrusters
*Score = Thruster AMRAP
POST WOD:
Mobilize & Stretch