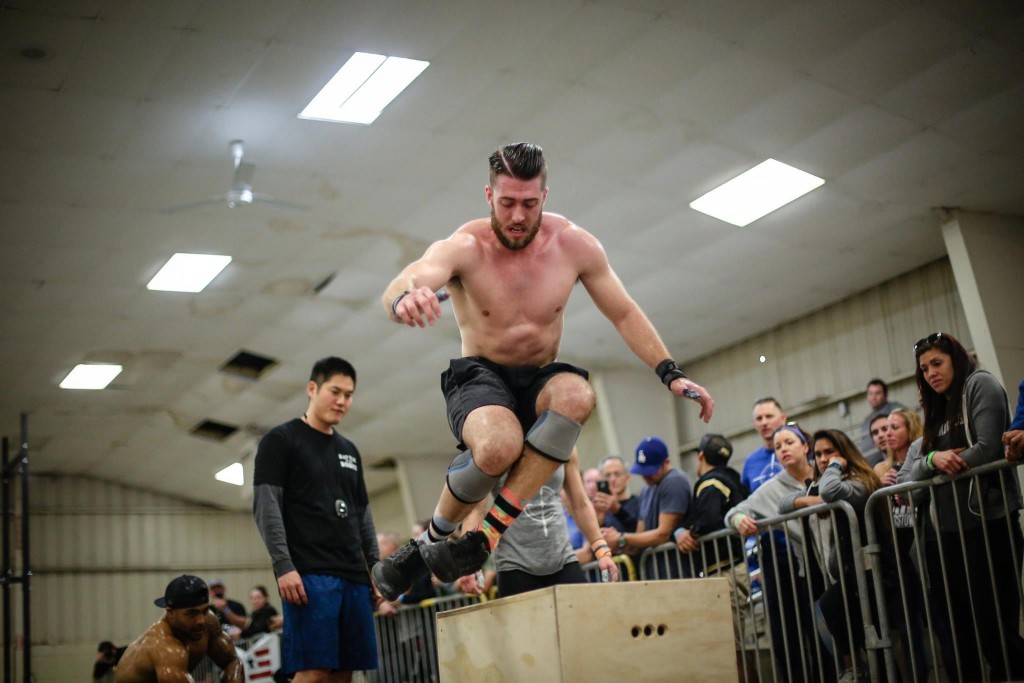 A very happy birthday goes out to Joey Brinton! Joey came to us in May of last year willing to learn and train to improve his abilities. There was a lot he had to learn and he had to take a few steps back when he walked into the door. As of now he has taken giant leaps forward. His strength and abilities have vastly improved. The way he competes, carries himself, and treats his teammates have made him a favorite in the gym.
I am not going to lie. When Joey first joined Precision, I had my doubts. I did not like what I had seen of him in the past, which lead me to question whether he was going to be a positive member of the "Wall of Blue." I thought he was arrogant and disrespectful. All bark and no bite. However, now I say with much pride and confidence that I was wrong. All of us are influenced by our surroundings and I don't feel like Joey had the proper surroundings when he started his CrossFit journey. Since coming to Precision, Joey has found his groove and has been influenced by the positive people that make up Precision. I also feel he has learned the most essential part of any athlete's journey… "always put the name on the front of the shirt before the name on the back."
Joey has what it takes to be extremely successful at the highest levels of CrossFit. His work ethic is exceptional. His attitude, supportive. He believes he is good enough, but he does not flaunt it. Instead, he lets his performance do the talking. Believe me… it speaks loud and clear. Joey, thank you for believing in me to be your coach and for taking my criticisms good and bad to heart. I have loved watching you develop, and I am so very proud of you. I know your future is bright and I can't wait to watch it front and center. Have a very special day, my friend. Enjoy!
Fitness – Strength – Community
---
WARM UP:
3 Rounds
5 Strict Pull Ups
10 Inch Worms
10 Air Squat's
10 Scorpions
Then:
Shoulder Mobility
LIFT:
Dead Lift
3 @ 65%
3 @ 70%
3 @ 75%
2 @ 80%
2 @ 85
1 @ 90%
2 x 1 @ 90-103% (Your Choice)
*Lift your final 2 reps based off feel. If you feel good, go big. If not work within reason.
WOD:
"11.5B"
AMRAP 20
5 Dead Lift (225/155) (205/135) (185/125) (165/115)
10 T2B
15 Wall Ball 10″/9″ (20/14) (16/10) (14/6)
POST WOD:
Roll & Stretch