A very happy birthday goes out to the beautifully talented Kristin Seckar. Kristin is one of nicest people you will meet whom is extremely humble. Her friendly disposition and sweat personality would lead anyone to suspect that Kristin is subdued. Then the workout starts and this Regional athlete becomes ferocious putting up big numbers and fast times. She truly is very talented with a plethora of skills that would make any coach excited to work with her. I really do enjoy coaching Kristin and seeing her progress. When she started with us about a year and a half ago, I could see how much untapped talent she had. Now she has competed at the top level impressing those watching time and time again. There is not a challenge too big or a goal that Kristin is not willing to try and reach.
I have told this too many including Kristin. There is nothing that she cannot do when she sets her mind to it. Success comes to those that never stop working. It comes from hours and hours of working on your craft, whatever it may be. It comes from an unwavering ability to stair adversity in the face and take challenges head on. Kristin is this kind of person. Being a phenomenal, hardworking athlete is just the tip of the ice berg of who Kristin is. There is far more to her and I can't wait to see what she accomplishes outside of the gym once she graduates from college in a few months. However, I am sure going to enjoy watching her destroy workouts in the process. Enjoy the day Kristin, happy birthday!!
Fitness-Strength-Community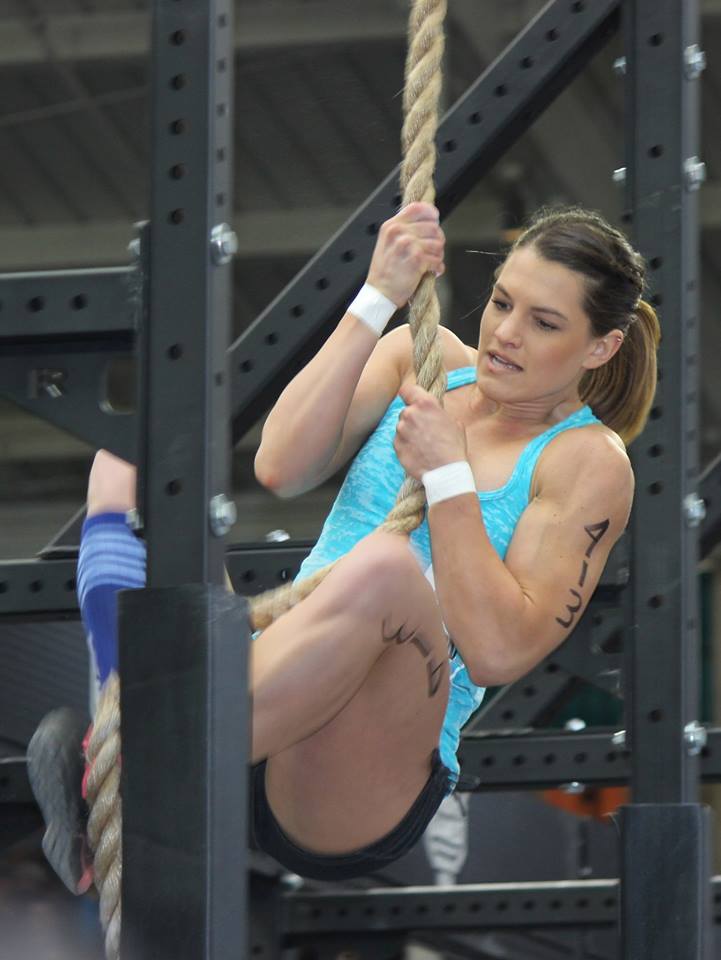 WARM UP:
400 M. Run / Row
2 Rounds
10 Hang Cleans
10 Front Squats
10 Push Jerks
Then:
5 Min. of Hip and Shoulder Mobility
SKILL:
EMOM 5
10 H.R. Push Ups
*At the end of each set hold a push up or plank  position the best you can until the next minute.
LIFT:
Snatch
3 @ 65%
3 @ 70%
2 @ 75%
1 @ 85%
1 @ 90%
1 @ 85%
2 @ 75%
*Squat on all heavy reps.
WOD:
"SECKAR"
For Time
10-9-8-7-6-5-4-3-2-1
Thrusters (135/95) (115/75) (95/65) (75/55)
1-2-3-4-5-6-7-8-9-10
Burpee Box Jump Overs (24) (20) (12)
POST WOD:
Mobilize & Stretch