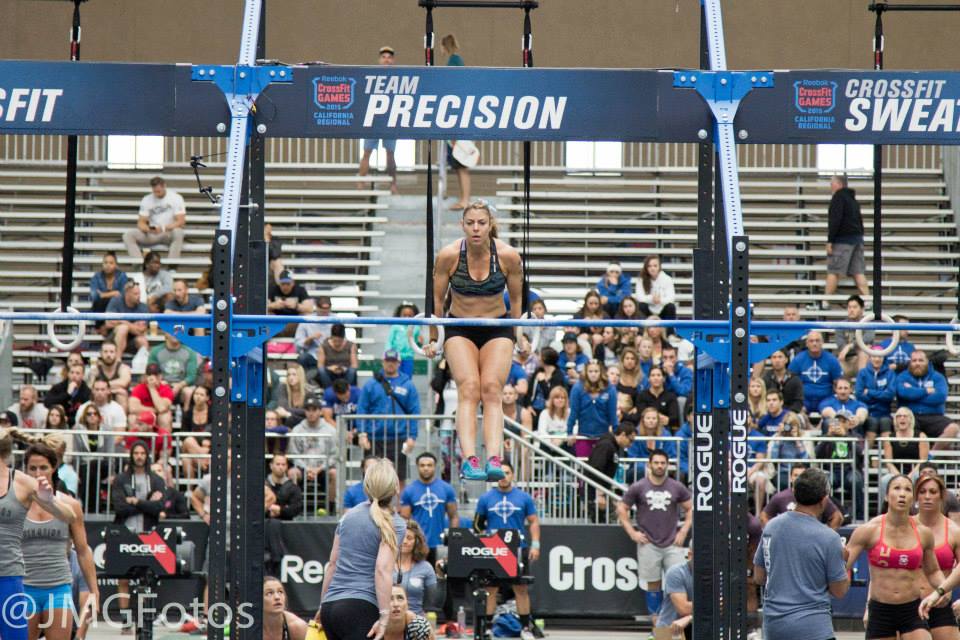 Ever since Lindsey came to us in the summer of 2014, I knew she was special. Putting all of her athletic accolades aside, Lindsey is as good as they come. She is a tremendous human being who is blessed with a phenomenal work ethic. Those who know me well know this is one of the most important things for me when it comes to working with an athlete. I am always observing and asking questions. I want to know who is putting in the work day in and day out. Lindsey is one of these people. Her drive is noticeable, and although she does it with a smile on her face, I know she has goals for herself. This is why her company XO Baking has done well. It is why she is loved by many. In 2015 I was placed with a very tough decision between Lindsey and a younger athlete for the final spot on the Regional Team. Greg and I chose Lindsey. Why? Because we knew Lindsey would fight for her team, was an amazing competitor, and was a favorite of the Precision family. Since TEAM PRECISION represents the Wall of Blue, this was very important. She was so loved that the people of Precision wanted to see her out on that floor. Two years have gone by and that younger athlete is no longer with us. However, Lindsey is. She is still loved and dare I say it…she has blossomed into one of the best female CrossFitters in So Cal. I can't believe the discussion in 2015 actually happened now, but I am so glad that Greg and I made the right decision. Competing at the Regional level is a dream for so many CrossFitters. For Lindsey it is a year after year reality. This is because she humbly works for everything she earns. She knows nothing is handed to her…and she knows how to lovingly have fun. I say it always and I will say it again here: "Hard work beats talent when talent doesn't work hard." For Lindsey Deitsch this quote reigns true. Have a wonderful birthday, Lindsey. Enjoy!
Fitness – Strength – Community
---
WARM UP:
400 M. Run or Row
3 Rounds
10 Pass Throughs
10 Good Mornings
10 Front Squats
5 Inch Worms
10 Scorpions
Then:
Hip Mobility
LIFT: (Max Strength Test)
Work to a new 1RM Dead Lift
*Rep example: 3,3,3,2,2,1,1,1 or 10 x 1
WOD: (Work Capacity Test – HSPU)
"16.4"
AMRAP 13
55 Dead Lifts (225/155) (205/135) (185/125) (165/115)
55 Wall Ball (20/14) (16/10) (10/6)
55 Cal. Row
55 HSPU
*Sub. HSPU for Box Piked HSPU accordingly.
POST WOD:
Roll & Stretch