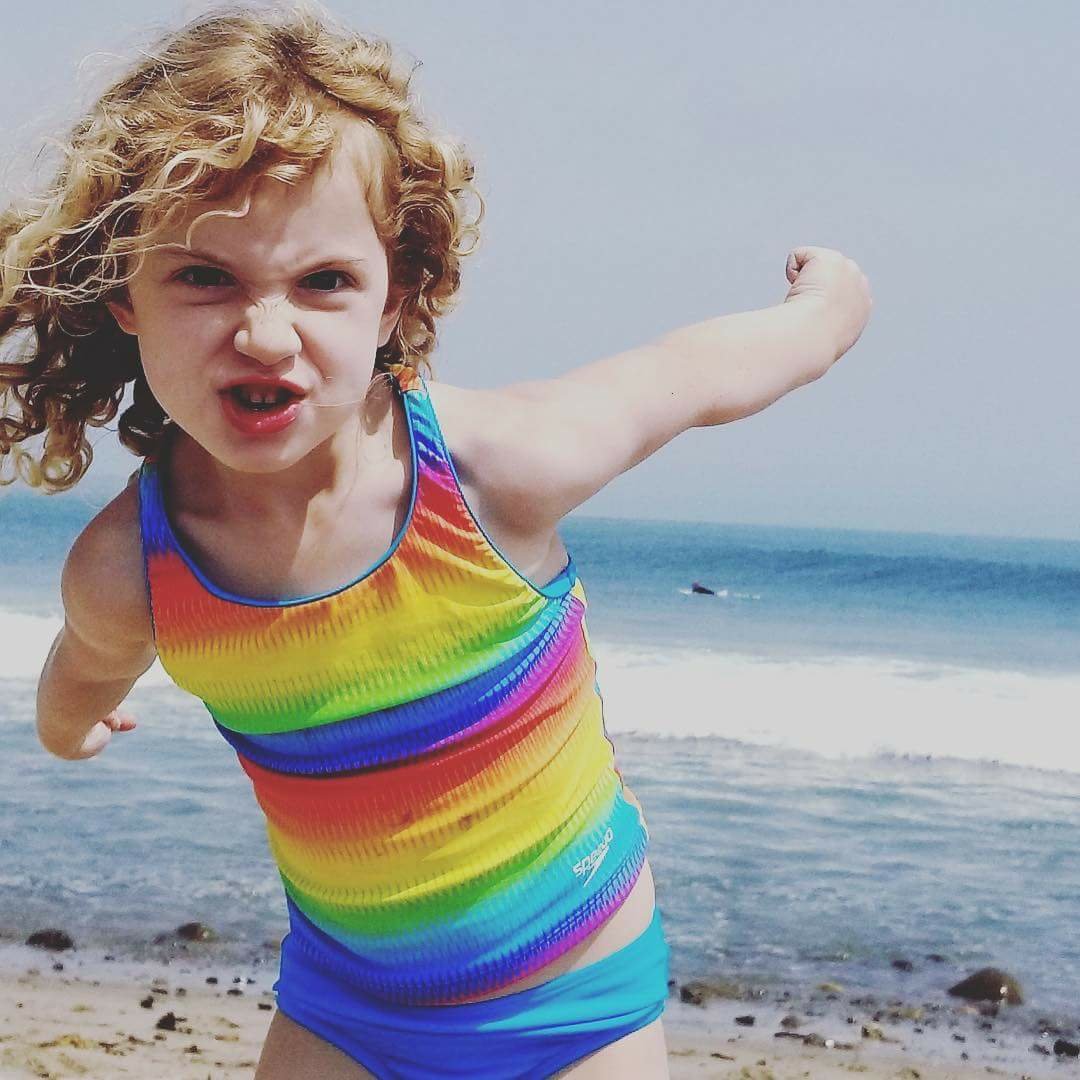 My little girls birthday always falls during the gyms testing period on the same day as two other amazing individuals; Dan Riggs and Kristin Seckar. Two pretty awesome people to share a birthday with. Last year, I actually forgot to write a blog for her! So this year I wanted to make sure I did so. In addition, she actually does not have a WOD. So I decided to re-name this test workout after my nickname for her… "Bear". I gave her that nickname when she was a year old and dressed up like a bear. Although, she was adorable I thought it also fit her personality and the woman I hoped she would become one day. Today she's as fierce as they come. Although, she is sweet and caring. She's also extremely persistent, daring, and fearless. There is nothing she won't try which sometimes scares the heck out of Em and I. However, I don't ever want to take it away from her. Her biggest role model's are her Aunt Katie and Jess Goeser. Her favorite character is Wonder Women. She wants to grow up to be like her Mommy. I guess for a little girl surrounded by strong women, she can't help but be influenced to be strong, fierce, and passionate. A very happy birthday to my little girl. Lift big today everyone!
Fitness – Strength – Community
---
WARM UP:
50 Jump Rope Singles
10 Bumper Jacks 2″
10 Bumper Jacks 4″
2 Rounds 
10 Pass Throughs 
10 Good Mornings 
10 Front Squats 
10 Clean Extensions 
10 Clean Pulls 
Then:
Mobility 
---
WIN
SKILL: (Gymnastics Skill Test)
For Time: (6 Min. Cap)
60 HSPU
LIFT:
Clean & Jerk
*Build to 60%
WOD: (Max Strength Test)
"BEAR"
AMRAP 20
35 Double Unders
1 Clean & Jerk 
*Start at 60% and build to a 1RM.
**You may continue to max your clean if you hit a threshold with your jerk.
---
FIT
SKILL: (Aerobic Capacity Test)
For Time:
50 Bar Facing Burpees 
LIFT:
Front Squat
Build to 50% x 3
WOD: (Max Strength Endurance Test)
AMRAP 20
35 Double Unders
3 Front Squat
*Start at 50% and build to a 3RM.