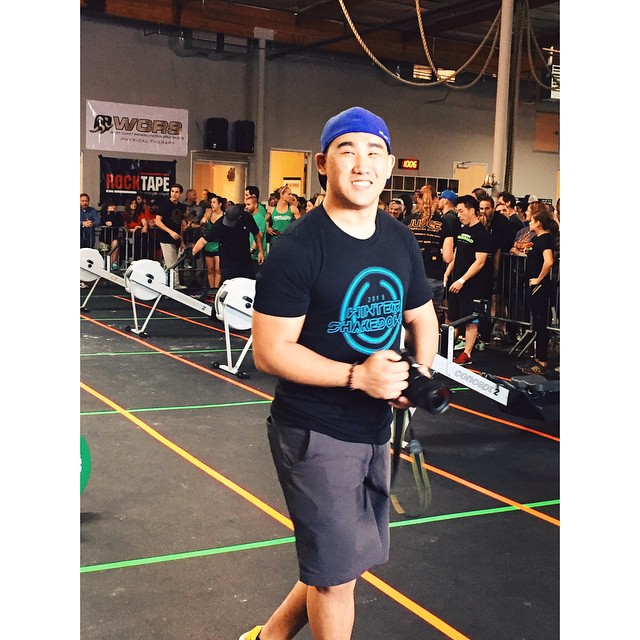 We would like to wish a very happy birthday to one of our coaches, and community favorite's Sam Chang. When Sam walked up to me at the 2014 Regional's he bluntly said I want to be a coach at your gym someday, how do I do that? Here I was a little taken aback at this young eager kid asking how he could coach at my gym. In my opinion this is no easy task especially having the expectations that I do for all our coaches. It was also hard to ignore Sam's condition. Yeah, for those of you who do not know Sam has cerebral palsy, but don't tell him that. He has never let it slow him down one pit. In fact you would not even notice if you did not know, which makes Sam even more remarkable. He is a student of movement and not afraid to correct even our most seasoned athletes. His ambition and thirst for knowledge make him an exceptional coach. I remember telling Sam that if he wanted to become part of Precision and be taken seriously that he would first have to be accepted into the Precision community. That he would have to work extra hard to be viewed not only as a part of our community but as a knowledgeable coach in his own right. I really think Sam has accomplished this. His presence is often felt when he is in the gym and his correction of the Olympic lifts is often spot on. Sam has dedicated so much of himself to being a part of PC. From the photograph's he takes to heading to all events to offer his support, Sam really does encompass everything Precision represents. He is one of hardest workers I have ever met and on this day I want to wish the happiest of birthdays to our friend and coach. Enjoy the heck out of your day buddy. You have earned it!
Fitness-Strength-Community
---
WARM UP:
400 M. Row or Run
Then:
2 Rounds
10 Pass Through's
10 OHS
10 Good Mornings
10 Inch Worms
Then:
5 Min. of mobility
SKILL:
EMOM 9
MIN. 1: Max Effort L Sit
MIN. 2: Kipping Pull Up Work (Adv. 5 Strict Weighted C2B Pull Ups)
MIN. 3: 40 FT. O.H. Walk with a tolerable load (Your Choice)
LIFT:
Paused Front Squat
2 @ 65%
2 @ 70%
2 @ 75%
2 @ 80%
2 @ 85 %
*Pause for 3 Sec. at the bottom and 2 Sec. at the top.
WOD:
"15.1"
AMRAP 9
15 T2B
10 Dead Lift (115/75) (95/65), (75/55) (65/45)
5 Snatch
Then: (Immediately Following)
AMRAP 6

Find 1RM Clean & Jerk
POST WOD:
Roll & Stretch