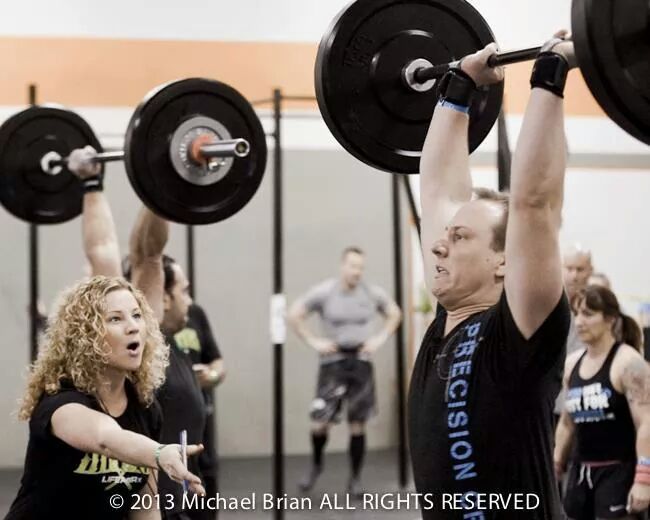 We would like to wish a very happy birthday to one of the original P.C. members, Jon Sarna. Jon has literally been with us since our doors opened and is a gentle soul, as they say. He is one of the nicest guys you will ever meet and always works his ass off, unless it is tax season haha. Thank you Jon for being you. You are awesome!!! Enjoy the week buddy!
WARM UP:
750 M. Row
*250 Easy, 250 Mod., 250 Hard
Then:
10 Clean Ext. (45/35/15)
10 Clean Pulls
10 Muscle Cleans
10 Front Squats
Then:
Mobilize
LIFT:
Clean
5 @ 70%
5 @ 75%
2 x 3 @ 80%
*Squat on all reps.
WOD:
"THE KRAKEN II"
For Time: (20 Min. Cap)
5 Rounds
5 Dead Lift (225/145) (205/135) (185/125) (155/105)
5 HSPU
Then:
4 Rounds
7 C2B Pull Ups
7 Bar Faceing Burpees
Then:
3 Rounds
10 KBS (70/53) (53/44) (44/35) (35/26)
10 Wall Ball (20/14) (16/10) (14/6)
Then:
2 Rounds
15 Power Cleans (135/95) (95/65) (75/55) (65/45)
15 T2B
Then:
1 Round
30 Thrusters (95/65) (75/55) (65/45) (55/35)
POST WOD:
Roll & Stretch