I want to wish a very happy birthday to my Father, Stephen Tromello. He always made sacrifices so my brother and I could have everything we needed. He taught us how to be men but also how live with compassion. He always makes sure to this day that we put out whole heart and souls into everything we do. He is an awesome Grandfather, and I can't help but smile every time I see him play with his grandchildren. He also looks darn good for 63! Love ya Dad, happy birthday!!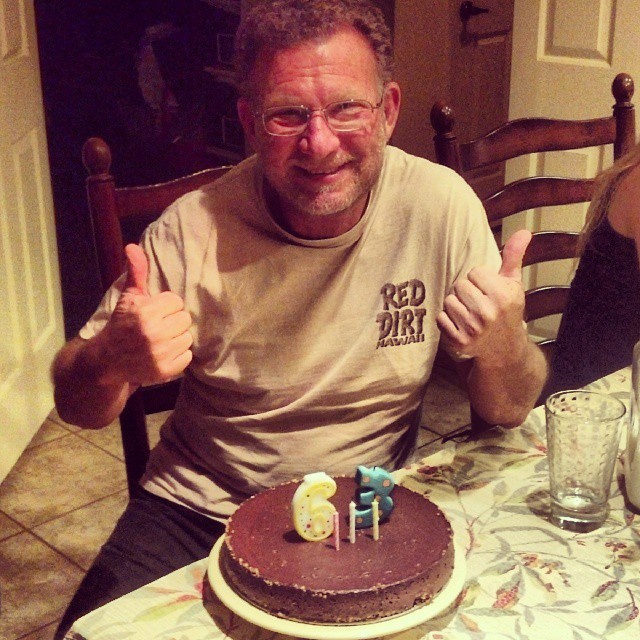 WARM UP:
500 M. Easy Row
Then:
2 Rounds
5 Pass Throughs (Over)
5 Pass Throughs (Under)
10 OHS
10 Good Mornings
10 Lunges
SKILL:
7 Min. Muscle Up Work
-Ring Hollow Holds
-Ring Swing
-Ice Cream Makers
-Transitions
*Work where you are in your progressions.
LIFT:
Back Squat
2 @ 70%
2 @ 75%
2 @ 85%
2 x 2 @ 90%
WOD:
"STEVE"
For Time:
10 Back Squats (275/190) (255/180) (235/170) (225/155)
1 Mile Row
15 Muscle Ups
*Sub. 30 C2B/Reg. Pull Ups for MU only!
POST WOD:
Shoulder Mobility