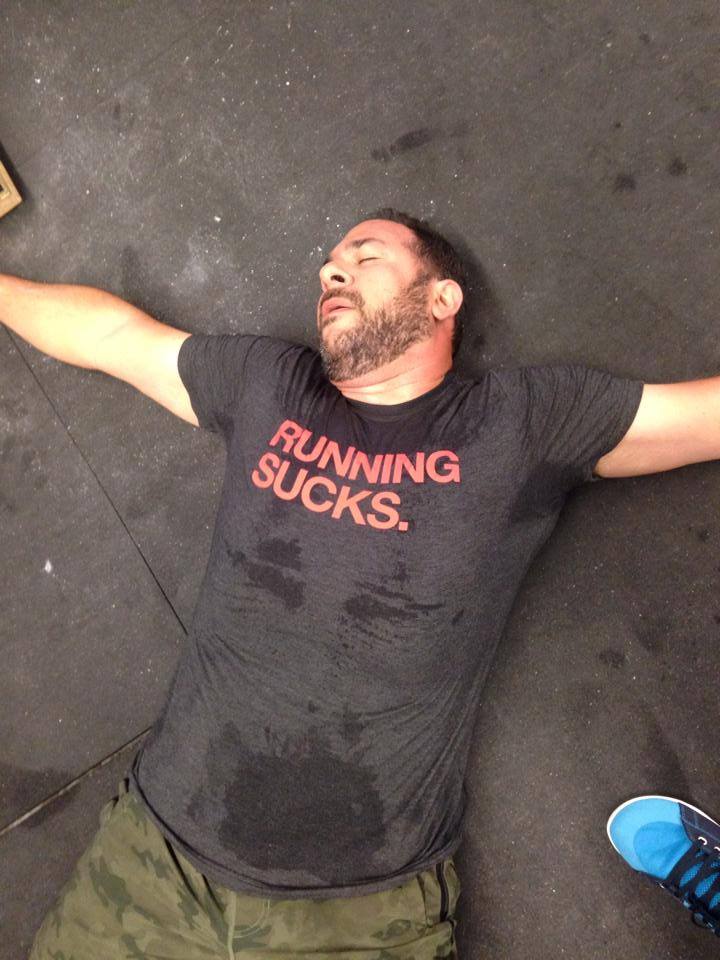 A very happy birthday goes out to Uri Burstein!! Uri is a whiny staple at the 6am class but still manages to be loved by all, hahahahah. Just kidding Uri! Uri will always be the first to tell you he stinks but he is never afraid to put it all out there. In all reality this is not true but he loves for you to believe it. He is a fantastic father and a loving husband always doing what it takes to be their in support of his family. In fact, Uri loves to blame his traveling to his lack of CrossFit ability except for when he kills it at another box on the road. Then he is a stud! Hahahaha… sorry buddy I can't help it! Uri is one of the few people that can make me laugh whenever I see him. So hence why I am enjoying giving him a little bit of shit here. It has been so much fun seeing and working with him regularly on Tuesday morning's. He is such a tremendous part of what Precision represents. Enjoy your day my friend. Happy Birthday!!
Fitness – Strength – Community
---
WARM UP:
400 M. Run, Row, or Bike
Then:
10 Y's, T's, & W's
10 Reverse Fly's
Then:
2 Rounds
10 Pass Throughs
10 Good Mornings
10 Front Squats
5 Inch Worms
Then:
Hip Mobility
SKILL:
3 Rounds (At a Walking Pace)
8 Ring Push Ups w/ a 3 Sec. Negative
8 Banded Tricep Extensions with a bottom pull apart.
8 Raised Band Pull Aparts
LIFT:
Front Squat
3 x 3
2 x 2
3 x 1
*Work to a heavy single for the day.
WOD: (10 Min. cap)
"121216"
3 Rounds
15/12 Cal. Row
7 Muscle Ups
7 Front Squats (205/145) (185/125) (165/110) (155/105)
*Sub. 10 Ring Push Ups for MU accordingly.
**Front Squats are from the floor only.
POST WOD:
2 Rounds
10 Y's, T's, W's
10 Reverse Flys
10 Face Pulls
Then:
Shoulder & Hip Mobility