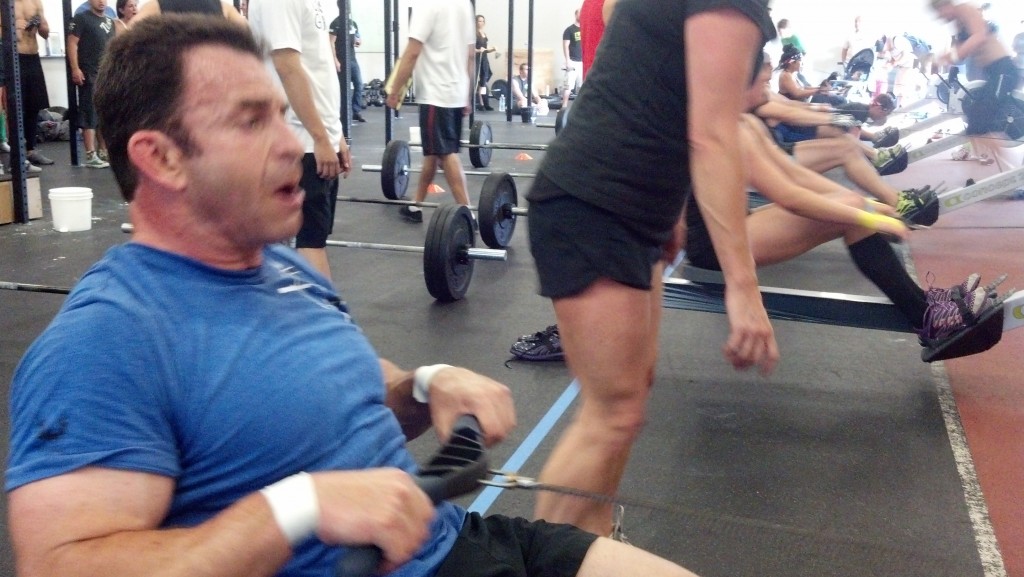 WARM UP:
5 x 250 M. Row
*Men try and maintain under a 1:40 500 M. split pace, Women under a 1:45.
Then:
5 Min. of Hip Mobility
LIFT:
7 Min. to Find Max Front Squat
WOD:
"LITTLE BUDDY"
20 Min. AMRAP
1000 M. Row
Then:
50  O.H. Lunges (45/25) (25/15) (15/10) (10/5)
50 Push Ups (Feet on the Plate)
50 Squats (Holding the Plate)
50 Sit Ups (With Plate)
*May hold plate anyway you want on squats. For sit ups it must touch the ground behind you and between your legs for all reps to count.
POST WOD:
Foam Roll