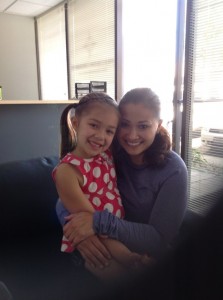 Hey Everyone!! Today we would like to introduce Brooke, one of our morning crew members. If you haven't met Brooke, you can recognize her by the ever present smile and sweet bubbly demeanor. I have had the pleasure of working with Brooke for about a year now, and every minute she is in the gym she strives to become better. As a coach this is amazing to witness. Her hard work pays off on the daily and she can't seem to get enough! Since the opening of Precision, Brooke has already set two personal records. First, finishing a chipper workout, something she has never done before, and second, getting her first unassisted handstand! Whether its perfecting a lift, or working on getting her pull up form down she always gives it her best. Brooke is a sweet encouraging person constantly cheering on others to do their best. She always inspires those mid WOD by offering positive words of encouragement and support. These seemingly small actions never go unnoticed and are what makes our Precision community so awesome. Thanks Brooke for adding your wonderful presence to the gym. YOU ARE ONE BAD ASS CROSSFIT CHICK!
-Coach Katie
WARM UP:
100 Double Unders
Then:
2 Rounds
5 Pass Throughs Over
5 Pass Throughs Under
10 OHS
10 GHD Back Ext.
SKILL:
3×3 Weighted Ring Dips
*Go as heavy as possible
WOD:
4 Min. AMRAP
3 Handstand Push Ups
15 Push Press (95/65) (75/55) (65/45) (55/35)
Rest 2 Min.
6 Min. AMRAP
3 Handstand Push Ups
15 Push Press (95/65) (75/55) (65/45) (55/35)
30 Double Unders
POST WOD:
Shoulder Mobility Work