It was such a privilege to put on the "Merry Fitness Team Challenge" with Lululemon of Westlake Village. What made this event special was not the awesome showing of Precision CrossFit, who represented strong with more than 10 teams, but all the athletes that took part. You see, this was no ordinary competition. It was a community wide event. When I say community wide, I mean that every type  athlete, CrossFitter or not, took part. The Precision community reached far outside the walls of our gym and the CrossFit world on this day. It invited those from all different types of fitness backgrounds to join together for a great holiday cause, Toys for Tots. Precision handled itself with tremendous class and were darn right impressive finishing a wod, on several occasions, that no one thought was finish able. This was the first time many of the people there had really seen CrossFit in action. They were thoroughly impressed and who knows maybe they will join us soon. The vibe was awesome and the stakes high for the ladies all wanting them some free Lulu! But this did not stop anyone from remembering to have fun in the process and cheer on their fellow competitor. What a fantastic time with a big shout out to Team's "This is why I'm Hot" (Richie, Jose, Sara & Kristen), "Should of Slept In" (Josh, Cory, Jess & Crystal), and "Jolly Holly Wall Bally's" (Seth, Nick, Lex & Amanda" for taking 1st, 2nd, & 3rd. Well done guys! This is also the first podium finish for Richie, Kristen, Josh, Seth, Nick, Lex and Amanda, and we are super proud of them. We at PC were happy to put on an event that benefitted everyone in our community. Lulu is already asking for an encore so I know this event will be back! Great job Precision!!
Fitness-Strength-Community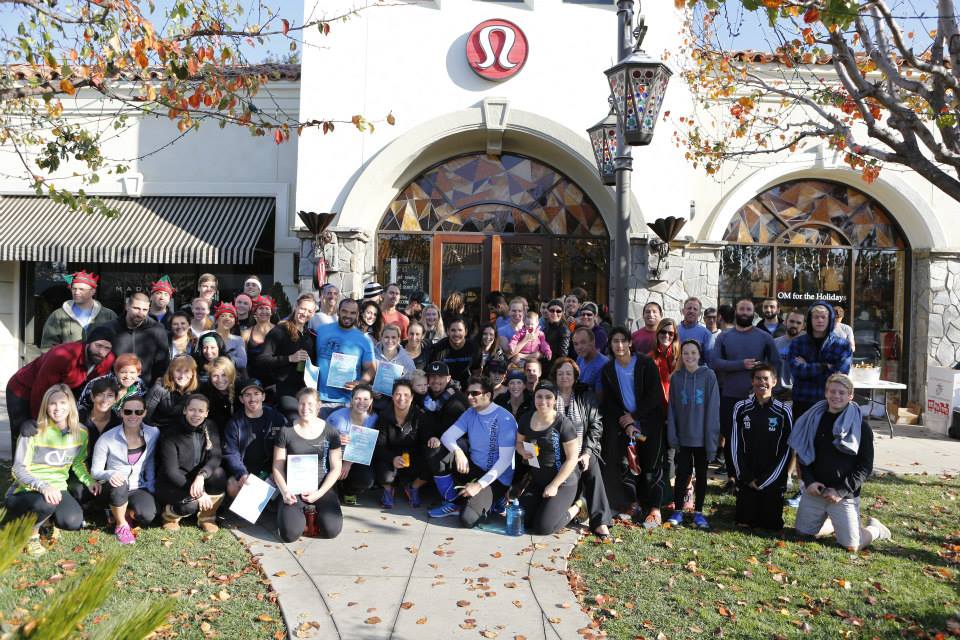 WARM UP:
3 Rounds
10 Pass Through's
10 OHS
10 Good Mornings
10 Push Ups
Then:
5 Min. of Mobility
SKILL:
3 Rounds
:30 Sec. Plank
10 Weighted Sit Ups (45/25)
*1 Min. Rest.
LIFT:
Front Squat
5 x 5 @ 75%
WOD:
"OPEN PREP 3"
20 Min. EMOM
ODD: 10 Thrusters (105/70) (95/65) (75/55) (65/45)
EVEN: 10 Cal Row
POST WOD: 
Hip & Shoulder Mobility