Precision Endurance Club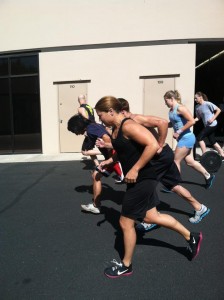 The endurance club of Precision Crossfit:
Will be open to all members as well as non-members. The endurance club is and will consist of all things endurance. Whether you're training for a local 5k or 10k race or just want to improve your overall work capacity for local Crossfit competitions, this class is for you. We will meet every Sunday morning at 9:00 am at either Precision Crossfit or a disclosed location for that day's training.
Non-members will pay a $15 drop-in. Members this is free for you.
We will run, bike, ruck and swim. Every class will be different than the one before. We believe in the CrossFit methodology of variance for optimal results. You will learn proper techniques, efficiency and pacing. Most importantly it will be fun, challenging and rewarding!
Classes start Sunday, October 6th @ 9am and will be lead by Coach Daniel Tromello!!
LADIES NIGHT AT PRECISION!!!

The first Friday of every month, Precision will host a LADIES NIGHT class. This class will be coached by the gym's female coaches to help other female crossfitters with technique, skill, and efficiency. Any skill level is welcome. After class we will get together for a girls night out! Dinner or drinks or gelato…..OR ALL THREE! Sign ups will be at the front of the gym for those who would like to attend. Please list two or three things you might want to specifically work on during the class. Invite your friends!

Classes start Friday, October 4th @ 6:30 pm and will be lead by Coach Katie Crowe!
Smiley Boy's Football Game!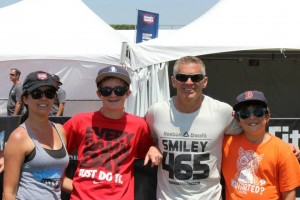 The Smiley boys have been tearing it up on the football field and now it is time for the Wall of Blue to head out and show our support! Head into P.C. in the morning for our normal schedule of lifting and woding, then put on your SMILEY shirts and head over to Redwood Middle School in Thousand Oaks, Ca to cheer your hearts out!
Date: Saturday November 2, 2013
Time: 1:00pm
Location: Redwood Middle School, Thousand Oaks Ca
ATTIRE: Wear your SMILEY SHIRTS!!!
*More info including exact location can be found on our events calender!
WARM UP:
3 Rounds
5 Pass Throughs (Over)
5 Pass Throughs (Under)
10 OHS
10 Good Mornings
20 Sec. Handstand Hold
Then:
5 Min. of Mobility
SKILL:
7 Min. of OHS Technique Work
-External vs. Internal Rotation
-Core Stability
-Overall Mobility
LIFT:
Strict Press
3 @ 70%
3 @ 75%
2 x 3 @ 80%
Pair With:
Bent Over Row
4 x 5 (Use your Strict Press weight)
WOD: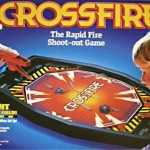 "CROSSFIRE"
3 Rounds
10 OHS (135/95) (115/75) (95/65) (75/55)
10 T2B
Rest 2 Min.
Then:
3 Rounds
10 Forward Lunges (135/95) (115/75) (95/65) (75/55)
6 Muscle Ups
*Sub. M.U. for Jumping MU, MU Transitions or 10 Ring Dips.
**May sub OHS for Back Squats.
POST WOD:
Shoulder Mobility