The O.C. Throwdown event this weekend definitely lived up to the hype as being the second largest individual CrossFit competition outside the CrossFit Games. In every workout the four of us found ourselves competing head to head with Games competitors and top regional athletes. Each of us, at one time or another, pushed them to their limits. Every one of us had some very special moments this past weekend as well as some very scary ones. However, we all overcame, we persevered, and we proved collectively that Precision CrossFit is a community of athlete's to be reckoned with.
Upon our arrival Friday afternoon to Orange Coast CrossFit's beautiful new gym we were welcomed very warmly by the O.C. Throwdown crew and its event organizer's. Katie even got some love being asked to interview live on SicFit.com. The energy was high, and the anxiety even higher as a rumor spread throughout the competitors that the sandbag we would be asked to carry during our 7K run would be 1.6 miles long. That my friend's is a long way with a 70 and 50 lb. bag.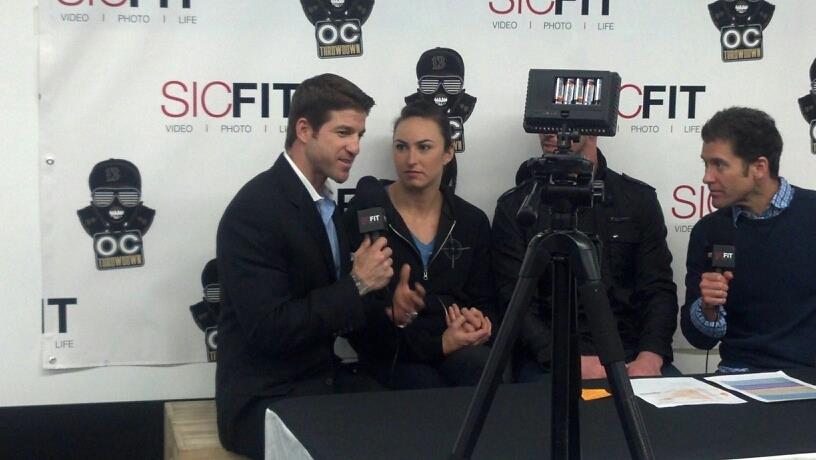 Saturday morning we woke up bright and early at 5:30 am to make our 6am athlete briefing. Here, we were in fact told that the distance was correct on the run. It was 37 degrees outside as every athlete remained bundled up throughout their warm up. How bad could this 7k really be? We were all going over many different scenarios, but nothing could prepare you for the pain, discomfort, mental hardship we were about to face. One by one we took on this challenge with Katie going first. Finishing before Dan and I had a chance to go, she had nothing good to say about the workout, just how tough it was. Smiley took off first with the Master's men then Dan and I with the advanced men. Holy shit, nothing could have prepared you for the misery! The first 1.6 miles was rough as you had to deal with two things; one, acclimating to the cold, which hit you like a ton of bricks, and two, all you could think of the entire time was, I have to carry a 70 lb bag this far? Holy crap! It was a real mental challenge as the workout consisted of three 1.6 mile loops, so you always knew where you were throughout the workout, and even worse how far you still had to go. It was grueling, a real one foot in front of the other ordeal. You constantly had to talk to yourself to keep yourself from wanting to quit. When all was said and done each one of us finished, with Daniel absolutely smoking it. We were extremely glad it was over and done with. It was a true test of will, and definitely would take its toll on us throughout the remainder of the weekend with each of us having to battle through one physical thing or another.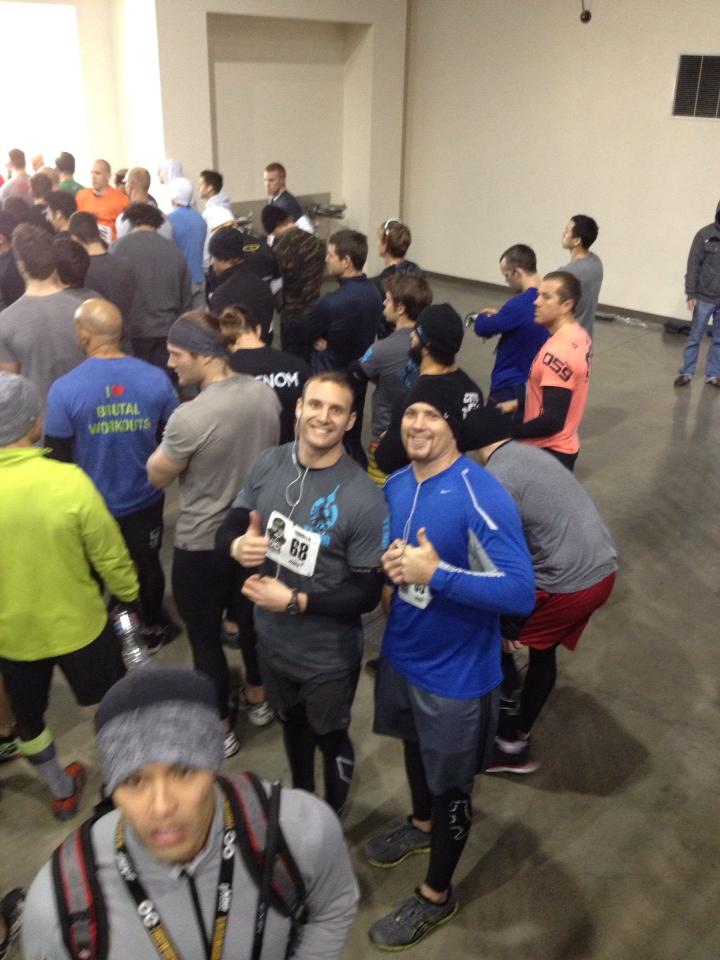 WOD #2 consisted of 10 Muscle Ups, then 4 rounds of 12 C2B Pull Ups and 8 30/24 inch box jumps, followed again by 10 Muscle Ups with a 7 minute time cap. Upon the completion of the run we did not have a ton of time to recover, with Katie having to warm up right away for her heat. The event remained on schedule, and the train was stopping for no one. However, the schedule of going so soon after the run really did affect Katie. Towards the end of her workout she suffered through vicious leg cramps, which left her unable to finish under the cap. However, her final muscle ups were a spectacle, as she screamed in pain kipping with one leg until she could not handle the pain anymore. That is called heart, my friends. Leg cramps and all she still did well enough, beating more than half the competitors on what she was able to accomplish before her injury.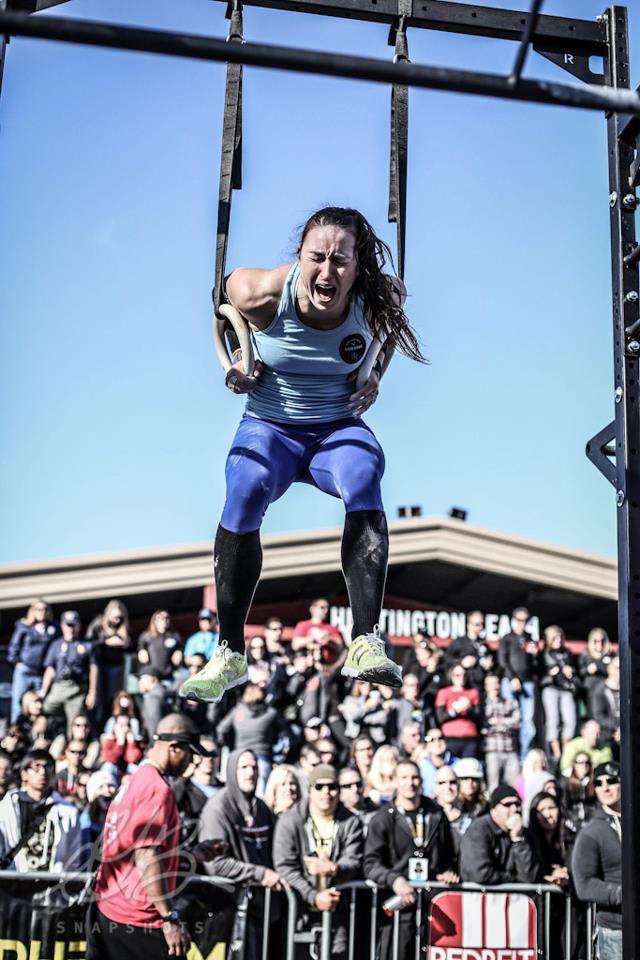 Smiley went up next and put on an epic show in front of a large crowd of people who loved watching the Master's men throwdown, which they did. It came down to one muscle up at a time in the end with Smiley cranking out whatever he could muster in the final seconds. After two workouts, Greg sat 3rd on the leader board below two 40 year old athletes. Dan and I were up next. As everyone knows muscle ups are not my strength, although I have gotten much better at them over the past year. What has become a weakness with them now has been endurance, or the ability to do a large amount of them quickly without burning out. Feeling a little beat up from the run along with a left foot injury, I did the very best I could on the workout. I cranked out seven strait muscle ups to start the workout, which was PR for me, leaving three more to finish. Those three became agonizing with the first two going up, however significantly harder than before. The last one became impossible and after several missed attempts I finally got it. Then I was off to the races finishing almost 2 rounds of the middle portion, which was really tough after all the muscle ups. When the clock hit zero I had done the best I could, but the competitor in me told I could have done better. I have to look at the bright side though. For one I PR'd doing seven strait muscle ups in a row, and two, last year the first WOD of the O.C. Throwdown had 25 muscle ups in it with a 10 min. cap. I was only able to do five in that span with my horrible technique and this time around I was able to do ten in less than 4 minutes!! That is a hell of an improvement! However, next to my little bro Daniel, who smashed the entire workout in less than 7 minutes, what I accomplished was small potatoes. Dan looked like a surgeon during this workout, sticking to his game plan he went unbroken on his muscle ups than broke up his C2B pull ups in 6's, before going unbroken on his box jumps. He then proceeded to do 1 rep at a time on his final muscle ups losing only to one person in his heat, 2012 OC Throwdown winner and 2010 CrossFit Games 2nd place finisher, Tommy Hackenbrook. It was awesome to watch as he finished throwing his fist in the air and celebrating. Definitely, a sweet highlight from this past weekend!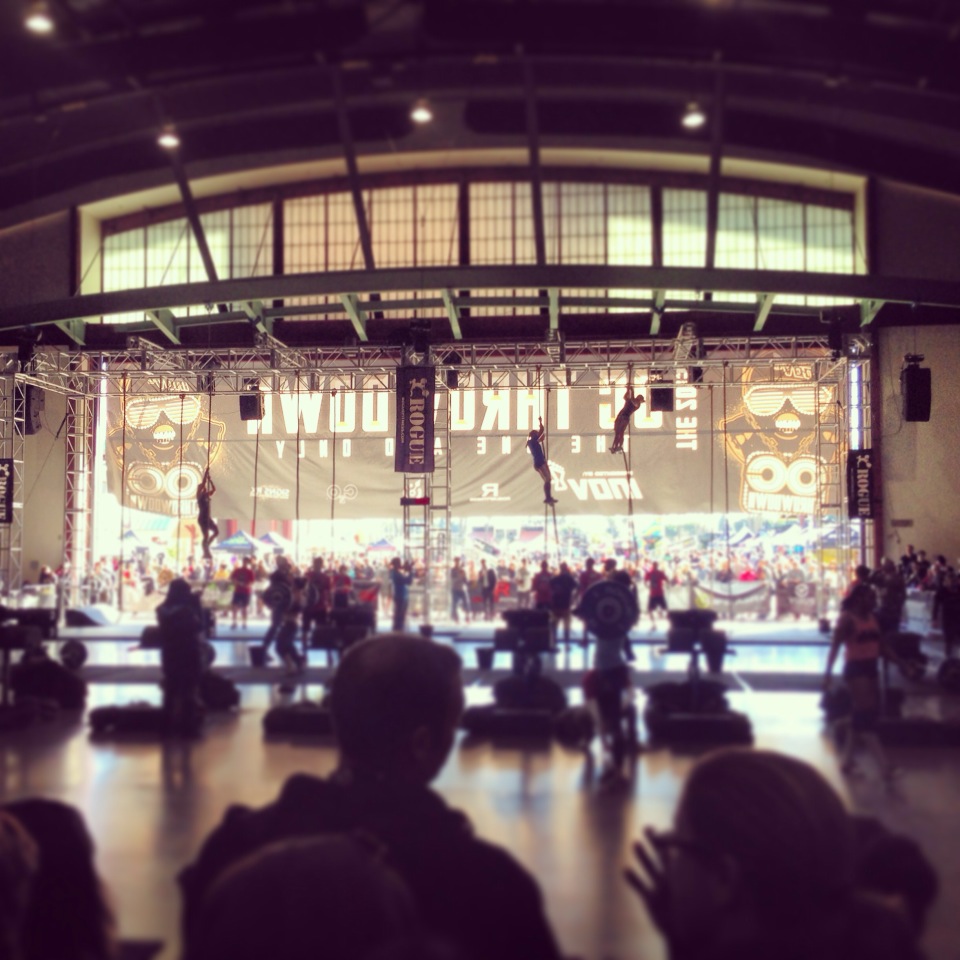 WOD #3 happened a few hours later and looked to be a brutal test of fitness. It was a three part chipper consisting of 3 rounds of 8 Shoulder to Overhead and 14 pistols, followed by 3 more rounds of 8 front squats and 16 GHD sit ups, then concluding with 3 rounds of 4 ground to overhead's and two 20 ft. rope climbs. It had a cutoff time of 15 minutes with the weights being 190/125 for advanced and 165/85 for Masters men and women. This was a brutal workout. It was all about pace, skill, and strength. Katie went first maintaining an even keeled pace. All though she worked slowly she came far behind to finish 3rd in her heat with some beautiful looking rope climbs. While, the others competitors were tired Katie had her legs and the technique to stay efficient through all 20 feet of her climb! Next up was Greg, he had been in a dog fight all weekend, and this WOD would prove to be just as competitive. He and the top guys exchanged rep for rep, jockeying for position. Greg stayed strong definitely showing the looks of exhaustion on his face during the GHD sit ups. He stayed constant and just like Katie caught up to the top guys with his amazingly efficient rope climbs finishing the workout tied for 2nd place. I was up next and having done this workout once in training I knew exactly what to expect. I knew that this workout was all things I was very good at, and as long as I kept my cool not getting too hyped I would do very well. That worked extremely well until the end, hahaha.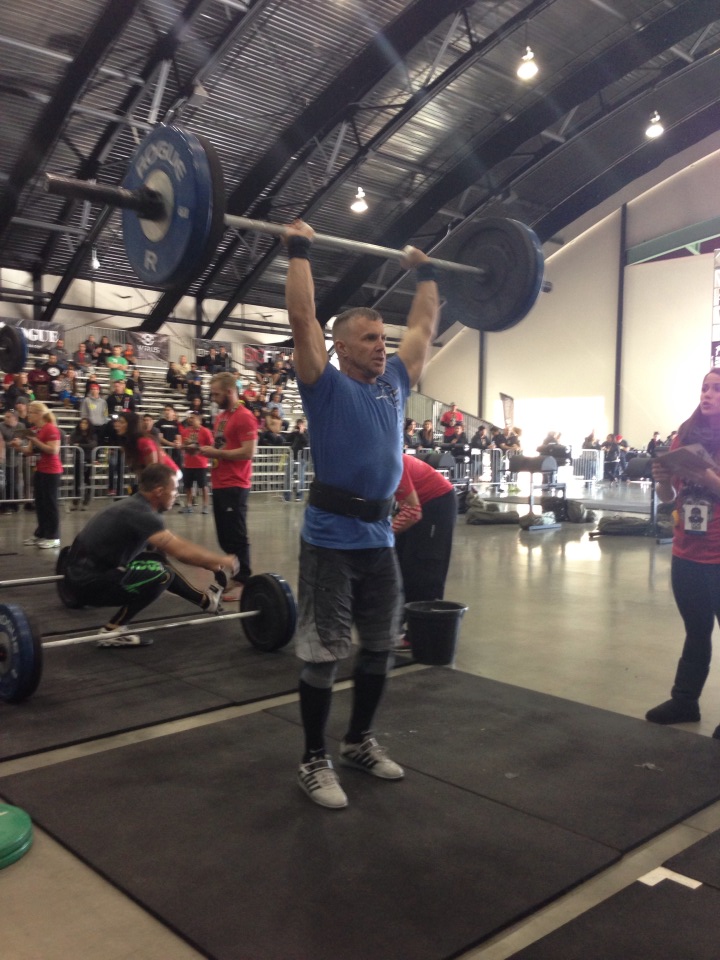 My heat was stacked with games competitors, regional athletes, and a few other big CrossFit names. However, going into this workout I knew I could compete with them. Once, the workout started compete I did. I was able to do my shoulder to overhead and pistols unbroken every round, and before I knew it sat in first place leading the pack. I kept telling myself to stay cool as the MC and the crowd remained on my case cheering. It had to be one of the coolest competition experiences of my life. Having the MC calling a heat play by play with me being the center piece was incredible. Hearing the crowd cheer as I took the lead over some of the biggest names in CrossFit was ridiculous, but the coolest thing was the sea of blue. The Precision community lined up around the outside of the barriers cheering for their coach was indescribable. I am not going to lie I kind of got into it, hahaha. I moved on to front squats definitely upping my pace. Once again I was able to go unbroken during the first two rounds of it. Then during the third round I slowed a little but that is when I really felt the sea of blue, as they cheered it gave an energy burst unlike I had ever gotten before to battle through my last couple of reps, and move onto the ground to overhead. Still battling neck and neck, I nail my first 4 reps and move on to the rope climbs. I am exhausted, and feel as if I should take a longer rest but the crowd is going nuts as is the MC encouraging me to start climbing. Up I go, it sucks but I get it done. Sitting back at the bottom I am gassed. Before the event even started I told myself I would be very cautious during this portion of the workout, as 20ft was a long way to fall. I feel as if I should take a longer break to really catch my bearings, but once again the crowd and MC are demanding I climb. So before I am ready I start climbing and just as I touch the top my left leg cramps up. It all happened very quickly, but the next thing I know I begin to free fall only having the instincts last minute to grab on to the rope tight letting my hands take a beating as they burned down the rope. I hit the ground hard on my left foot and fell to my stomach. The crowd is quiet until the MC states that I am ok. I am really out of it, and then I hear my brother's voice. I look up and he is right there checking on me. A quiet comfort comes over me but I am not ok and far from it. I get up like I am going to finish but he insists I do not. I lie down on the ground and await medical attention signifying what was essentially the end of my competition. All well it sure was fun while it lasted, hahaha!
Last up is Daniel. He is definitely a bit shaken up but continues anyway as at this time he is 15th overall in the standings. Having trouble with the shoulder to overhead he stays with it never giving up. He eventually gets through it and quickly moves on to rope climbs where he managed to finish a full round, one more climb then I did. It was not his best performance but good enough for him to finish 28th overall on day one, with Katie sitting at 42nd, and Greg in 4th place. With Day 1 in the books we go home licking our wounds ready to hit the clean ladder the following morning, which would be WOD #4.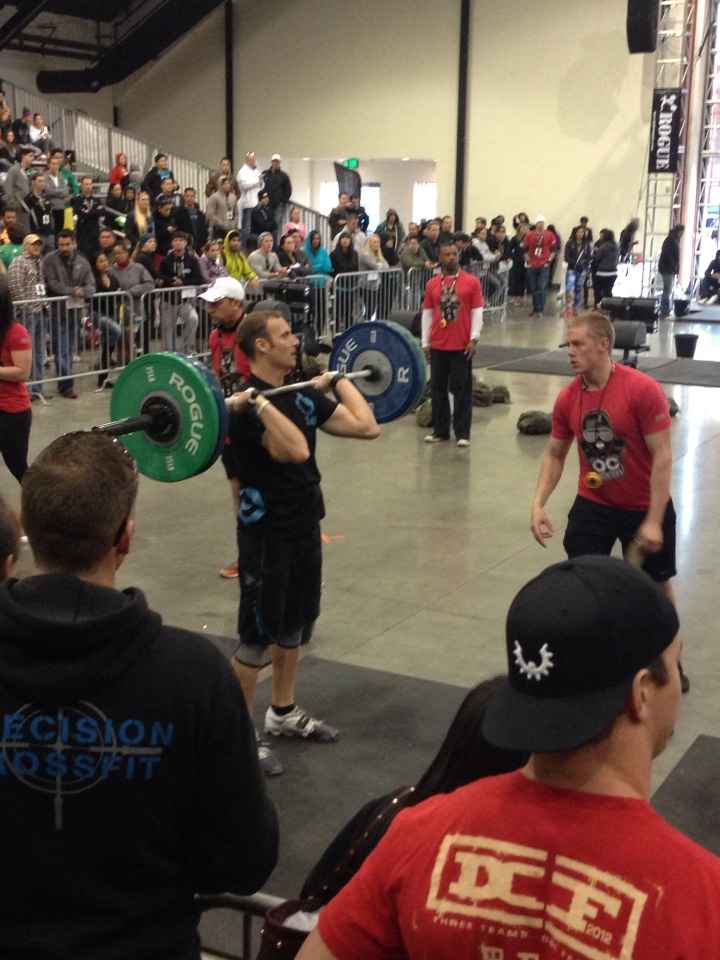 Sunday we all wake up pretty beat up. Everyone is able to compete however, even myself. My left foot was pretty messed up hurting for me to put weight on it and my hands were blistered over where the rope had burned them, but I figured what the hell. I had one more event before cuts were made and the top 36 were chosen to move on to the semi-final workout. Everyone besides me had a chance to make the cut especially with a power clean ladder being the next event, as we all lift very well.
Katie goes first putting on a clinic and takes 4th place overall in the event hitting 220 lbs.!! It was freaken awesome. This propelled her to 28th place up 14 spots from where she started, and into the semi-finals. Greg went next and was crushing the ladder, however as he got up to 245lbs his left leg gave out again as it did at Regionals, and he had to pull out of the competition. What's funny is he was the smallest competitor their but his lift of 235lbs, before he got injured, moved him back up to 3rd place overall. I know Greg would have continued to dominate from then on as the next two workouts were ones he would have done very well in. He finished 7th overall out of 13 masters men and he did not even do the last two workouts, pretty freaken impressive. Regardless of what happened we were all so very proud of him and what a bad ass he is! Next up was Daniel and I. I decided I was going to power clean my entire way through the ladder as in warm ups I found myself unable to squat clean, as my foot just could not take it. I went out there with nothing to lose or really gain and attacked the ladder PR'ing my power clean by 20lbs hitting 275lbs! I almost got under 285lbs but that kind of weight is meant for me to squat under and since that was not an option this is where my competition officially came to an end. But once again I like to look at the positives I power cleaned 275! Can you do that? Dan was right behind me as he hit 285 and just missed 295 due to losing his balance. But it was all good, as he had already done enough to make the top 36 and move on.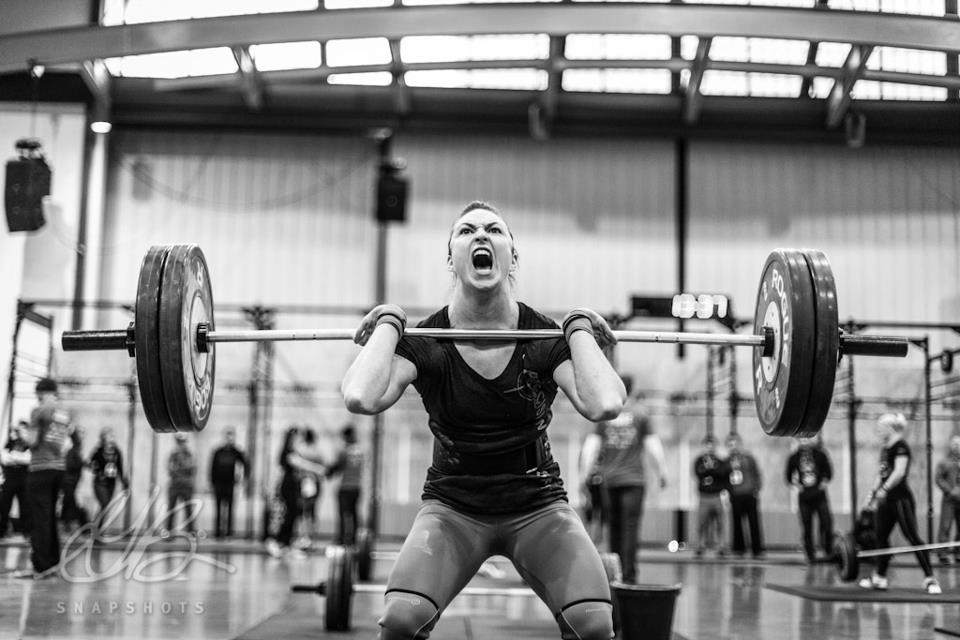 With Smiley and I being out for the rest of the comp all the focus went to Daniel and Katie. We both really wanted them to succeed as more cuts would be made after the next workout. It consisted of a wall ball and power snatch couplet with weight increases; 30 wall ball 20/14 then 15 power snatches at 135/95, then 30 more wall ball followed by 12 snatches at 155/105, concluded by 30 more wall ball and 9 snatches at 185/125. This was definitely a great WOD for Katie to make a push for the top 16 who would compete in the finals. Katie gave it her best effort putting on a clinic with the final nine 125lb power snatches. Remaining technically sound she dropped on every rep and passed several women ahead of her that could not handle the weight. When all was said and done Katie did move up several places to 22nd place only 6 places out. What a performance over the weekend! She was a true warrior battling injury, and some of the toughest workouts she had ever attempted. She competed head to head with some of the best athlete's in the world, and beat many of them. We were all super proud of her. Daniel was next and sitting at 22nd place there was a strong chance he could battle into the finals. We would soon find out.
This WOD was not a strength of Dan's. He has an awesome motor and is great at wall ball but the power snatch of 185lbs at the end would come largely down to technique. Since Dan's shoulders really affect his technique the end would have to come down solely to power output. This is a ton to ask for at the end of a brutal workout but if anyone could do it, my little brother sure as hell could! Daniel put it all out there once the WOD began, crushing his wall ball, and destroying his first few rounds of snatch. When he got to the end he gave it all he had but the power just was not there anymore as he failed on all his attempts. It was ok though he still finished 22nd overall against some of the best athlete's in the world. He proved that he is one of the best CrossFitter's in the world and he is one of us.
The 2013 OC Throwdown lived up the hype for being the most competitive competition outside the games. Last year it was not that good as the programming, event coordination, and organization were sub-par with the event being all bark but no bite. Not this year however, it was everything it was supposed to be if not more. The best athlete's definitely threw down and the competition was knarly. It was a great time. It was incredible to feel the presence of the sea of blue on Saturday. All your energy was felt that entire day. We went to battle to make you all proud. We went to battle to prove that we have one of the best gyms in So Cal. Just for the record, we were told that we had the most qualified athlete's from one affiliate,  now that is pretty cool! Together We are One! Love you all. On to Regionals and the CrossFit Games Open, let's get ready to rock!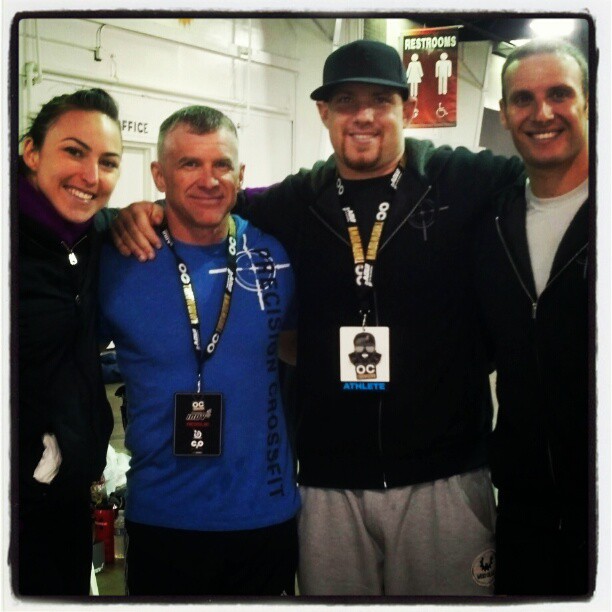 WARM UP:
400 M. Row
2 Rounds of (Cindy)
5 Pull Ups
10 Push Ups
15 Air Squats
Then:
Shoulder Mobility
SKILL:
3×3 Weighted Ring Dips
*Go as heavy as possible
LIFT:
Power Squat Snatch
4 @ 70%
2 @ 80%
1 @ 90%
2 @ 75%
WOD: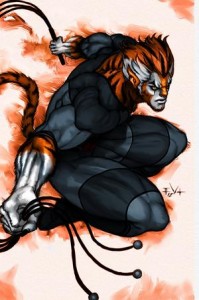 "TYGRA"
12-9-6
Power Snatch  (115/75) (95/65) (75/55) (65/45)
O.H. Lunges (45/25) (25/15) (15/10) (10/6)
12-9-6
Thrusters (115/75) (95/65) (75/55) (65/45)
Weighted Sit Ups (45/25) (25/15) (15/10) (10/6)
12-9-6
O.H. Squats (115/75) (95/65) (75/55) (65/45)
Pistols
*No break immediately following
POST WOD:
Shoulder Mobility