1 Competition with some seriously nasty workouts and 18 podium spots available. Precision CrossFit took 6 of them! Let's hear it for these bad ass athlete's and their bright futures. They have only just begun.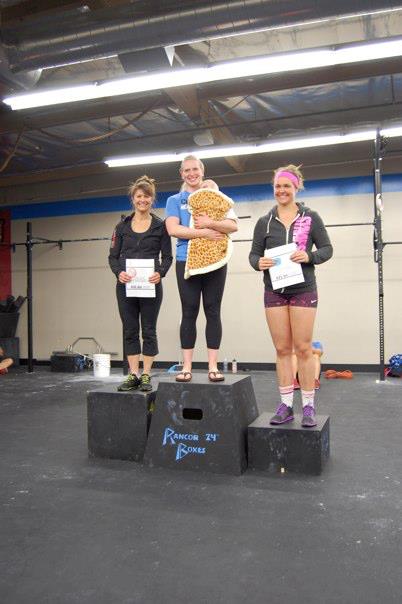 EMALEE TROMELLO 1ST PLACE ADVANCED WOMEN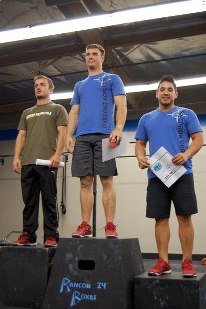 JOSE COBIAN AND JAMES KITKA 3RD AND 1ST PLACE ADVANCED MEN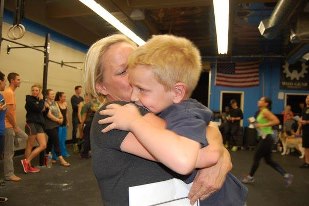 KATIE REISENDER 3RD PLACE INTERMEDIATE WOMEN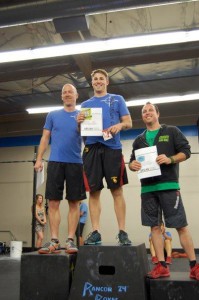 SETH RUFF AND SEAN SPEAR 2ND AND 1ST PLACE INTERMEDIATE MEN
Let's hear it for these 6 bad asses!
WARM UP:
4 x 500 M. Row
*On sets 2-4, Men try and maintain a 1:45-1:50 pace. Women 1:55-2:00. Do the best you can and have fun!!
Then: 5 Min. of Shoulder and Hip Mobility
SKILL:
7 Min. of Bar Muscle Up Work
-Bar Swings
-Ice Cream Makers
-Transitions
LIFT:
20RM Back Squat
Start @ 60% 1RM Back Squat *Warm up your hips and get loose. Then perform 1 set of 20 reps. Go strait through without stopping. If 60% feels too heavy go lighter. It's all good.
Then:
5 Min. to Work DB/KB Squat Snatch Technique
WOD:
"246"
15 Min. AMRAP
2 Bar Muscle Ups
4 HSPU
6 Single Arm DB/KB Squat Snatch (70/40) (60/35) (50/26) (40/18)
*You may sub. Bar M.U. for Jumping Bar M.U. or 1 C2B Pull Up and 1 Ring Dip.
**For DB/KB Squat Snatch think technique first before strength.
POST WOD:
Shoulder Mobility