9AM LIFTING CLUB
10AM TEAM WOD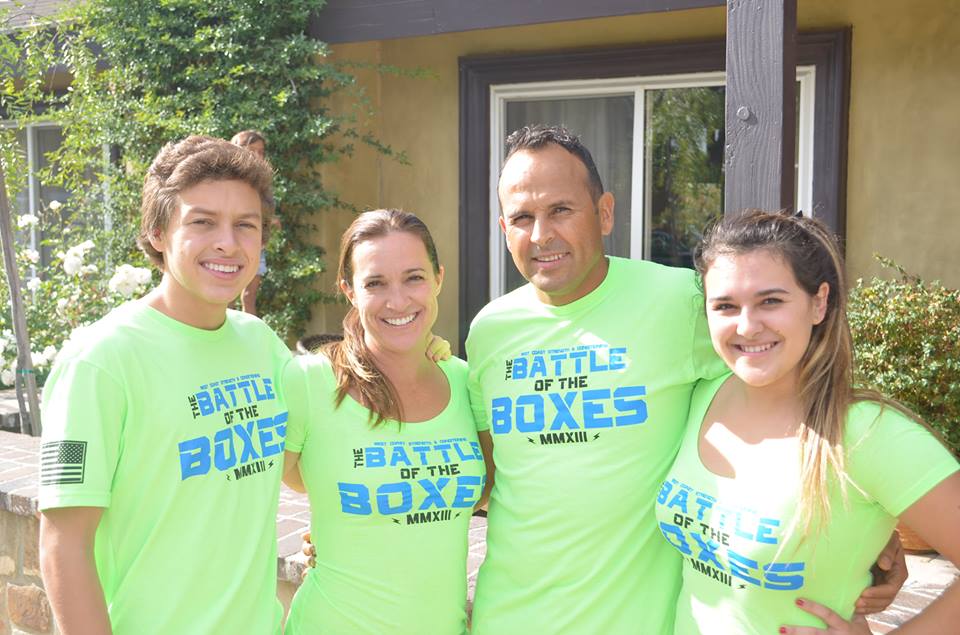 Awesome pic taken of a bad ass family. All 4 Pena's competed at the "Battle of the Boxes" this past weekend and crushed it. Aydan and Cami kicked ass for Team Sibling Rivalry, while Juan and Angie both represented in the Masters Division. Juan worked it for Team Bangs and Angie repped Team Icy Hot alongside her brother taking home 3rd place! One heck of a healthy and active family and huge parts of Precision CrossFit!!
WARM UP:
With a Partner:
:30 ON / :30 OFF
15 Min. Max Effort Row/Erg/Bike for Total Calories.
LIFT:
Warm up Dead Lift & Squat Clean.
WOD:
42-30-18
Dead Lift (225/155) (185/125) (165/115) (155/105)
HSPU 
Then:
120 Ground to OH (75)
Then:
3 rounds
5 Rope Climb
8 Squat Clean (205/125) (185/115) (165/105) (155/95)
Then:
100 T2B
POST WOD:
Coaches Stretch