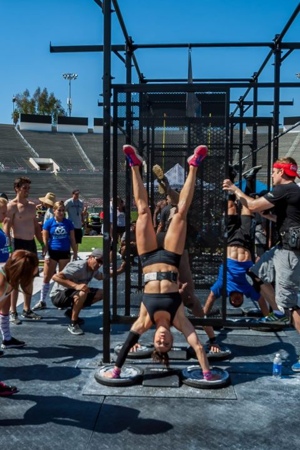 Katie Crowe looking strong!
Very proud of both our teams who represented at the WOD GEAR TEAM SERIES programmed by our very own Coach Mike!
Team Precision 7th Place Overall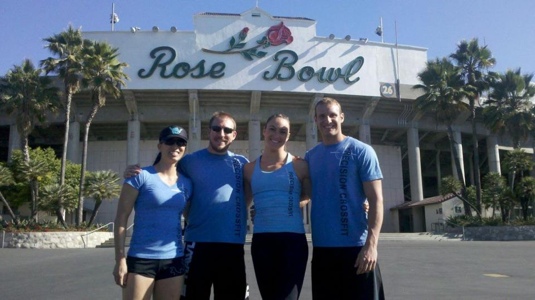 Repping the Precision blue in front of the Rose Bowl entrance.
Team P Power 45th Overall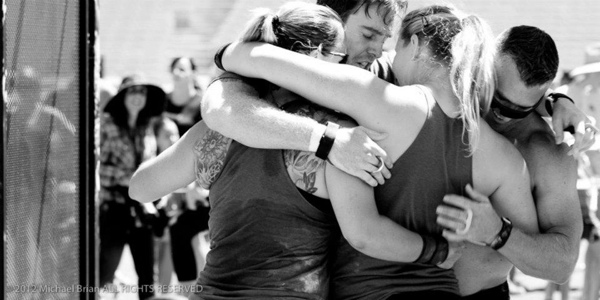 A great pic that really shows what we are all about! Fitness-Strength-Community
WARM UP:
350 M. Row (Easy)
350 M. Row (Mod.)
350 M. Row (Mod.)
350 M. Row (Sprint)
SKILL:
7 Min. of Handstand Walking
*Work technique and have fun!
WOD:
"SKILLS"
10 MIN. OF WORK
Odd Min. 5 HSPU
Even Min. 5 Burpee Box Jump Overs (24/20)
*Score all unbroken rounds
Rest 2 Min.
For Time
50 Wall Ball (20/14) (16/10) (14/6)
100 Double Unders (300 Singles)
POST WOD:
Shoulder Mobility