REGISTER!! WE WANT TO WHOLE GYM TO TAKE PART IN THIS!!!
THE CROSSFIT GAMES OPEN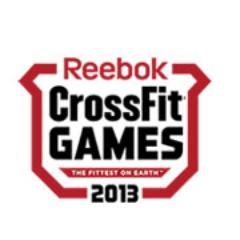 When: March 6 – April 7, 2013
Where: Precision CrossFit
Time: TBA
Info:
In order to identify the fittest, we invite everyone in the world to compete in the Open. Every Wednesday, from March 6 to April 3, an Open workout is posted. Everyone then has until that Sunday to complete the workout. Athletes have the choice of competing at a participating CrossFit affiliate, or submit a videotape of their performance to the Games website. The Open will consist of five workouts over five weeks.
At the end of the five weeks, the Open's top athletes in each region will move on to the the second stage of the competition — Regionals. Each of the 17 Regionals will be a three-day competition where individuals compete head to head with judges. At the end of the weekend, no more than three men and three women will advance to the final stage of the competition — the CrossFit Games.
REGISTER HERE!! CROSSFIT GAMES REGISTRATION
WARM UP:
2 Rounds
30 Double Unders (90 Singles)
10 OHS
10 Good Mornings
10 Pass Throughs
10 Scorpions
5 Inch Worms
SKILL:
3 x Max Effort L Sits
LIFT:
Dead Lift
5 @ 70%
4 @ 80%
3 @ 90%
WOD:
"THE QUICK AND THE DEAD"
10 Rounds
10 Wall Ball (20/16) (16/14) (14/10) (10/6)
10 Burpee's
POST WOD:
Coach's Stretch