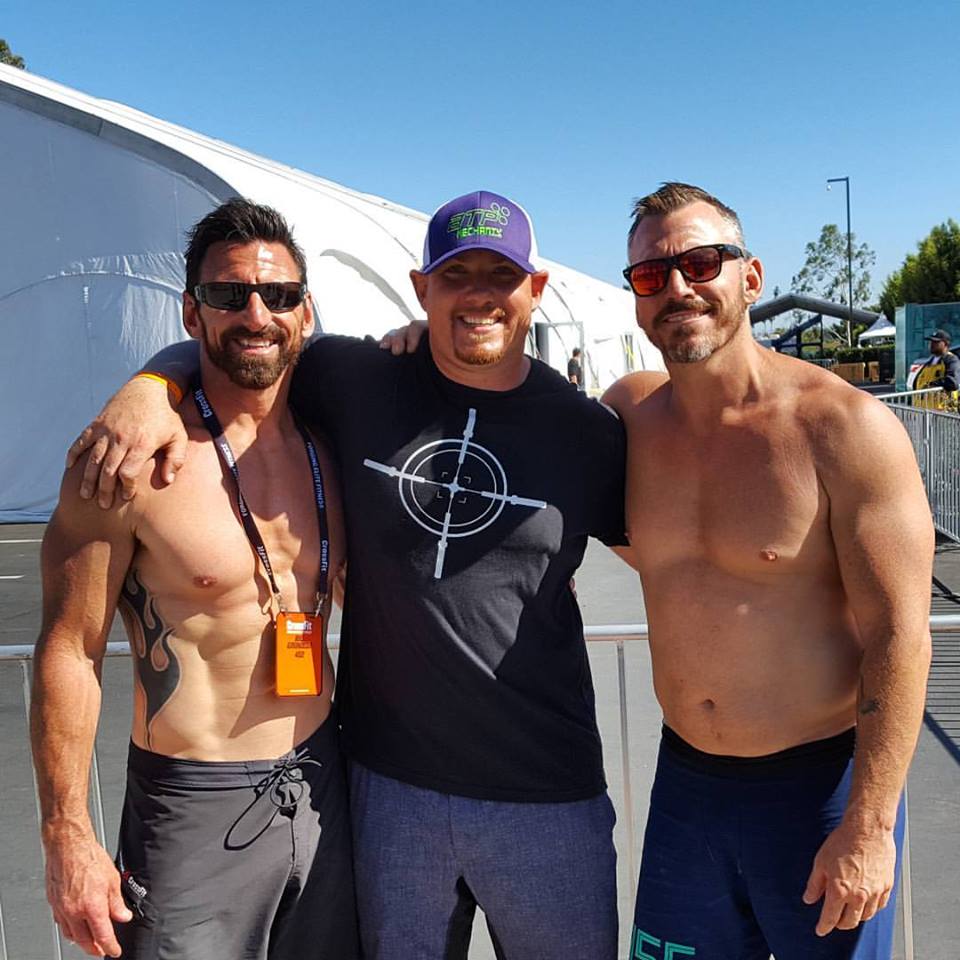 I'm sure a lot of you are wondering my thoughts about this week. I need sometime to think and decompress before writing my re-cap. So for now I'll just say this:
A coach very close to me once told me; "You will win and you will lose. It's how you handle the losses that will define you as a coach… not the victories."
This week was an emotional Roller-coaster. It took me to my lowest low and then to my highest high. I will not take back one call I made and I will own them. I coached two of the fittest men in the world this week. They have become family to me. What happened to Bill yesterday was tough and it hurt badly. However, in spite of that you still have to charge forward. Today, James Grundler came out swinging. He executed his game plans precisely and earned himself two epic top 3 finishes. In the finals he proved that he truly belonged on the big stage. He showed the world that he is in fact for real. I could not be more proud of both Grundler brothers this week. Bill for his class and James for his tenacity. I want to thank everyone for their support and encouragement. Onward and upward!
Fitness-Strength-Community
---
WARM UP:
10 Y's, T's, W's
10 Reverse Flys
10 Face Pulls
Then:
3 Rounds
10 Pass Throughs
10 Good Morning's
10 Clean Extensions
10 Clean Pulls
10 Front Squats 
Then:
Shoulder Mobility
SKILL:
EMOM 6
ODD: :45 Sec. Weighted Plank
EVEN: 20 V-Ups
LIFT:
Front Squat + Jerk 
2 @ 70%
2 @ 75%
2 @ 80%
1 @ 85%
1 @ 90%
1 @ 90% or more. (Your choice)
*Work off your jerk max.
WOD: (20 Min. Cap)
"STEPH"
For time:
10 C2B  Pull Ups 
10 Power Cleans (185/125) (165/110) (155/105) (135/95)
10 HSPU
10 C2B Pull Ups 
8 Power Cleans (205/145) (185/125) (165/110) (155/105)
8 S2O 
10 C2B Pull Ups 
6 Power Cleans (225/155) (205/145) (185/125) (165/110)
10 HSPU 
10 C2B Pull Ups 
4 Power Cleans (245/175)
4 S2O
*Sub. C2B Pull Ups for regular Pull Ups or 5 Pull Up Negatives accordingly.
**Sub. HSPU for H.R. Push Ups accordingly. 
POST WOD:
2 Rounds
10 Y's, T's, W's
10 Reverse Flys
10 Face Pulls
Then:
Mobilize & Stretch