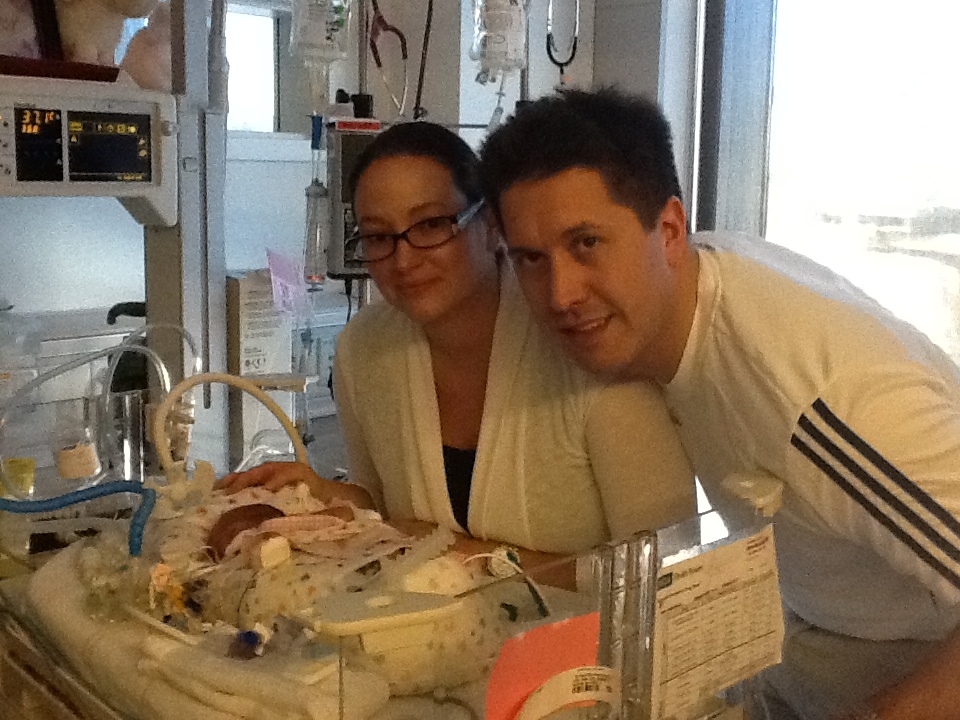 "As one life ends – Another begins" Avatar
This was definitely the theme as we completed one of our busiest weekends of the year. What was meant to be a fun filled Saturday, quickly turned somber as we would learn of the passing of baby Jade. We at Precision have been pulling for Jade since her early delivery into this world on August 31, 2012. She has been in our hearts, prayers, and thoughts since this time while we have given support to the Hood family any way that we could. Bridgett and Rusty are important family members of Precision and we all have undergone this journey alongside them. Our day originally planned for us all to be split up shuttling to two different CrossFit events, in Dog Town's Crush Cancer and CrossFit Eagle Rocks Wod 4 Warriors. This quickly got shut down with the impending news that baby Jade could pass at any moment leaving only Mike to travel to CrossFit Eagle Rocks Wod 4 Warriors, while Daniel and Katie headed down to be with the Hood family. Throw in the fact that many of us in the gym have gotten sick over the past week and this left a skeleton crew to work out on Saturday let alone take part in CrossFit events. It is all good though as Precision CrossFit, being the strong communal box that we are, will bounce back this week and gear up for a very busy November complete with one very big competition.
The Wod 4 Warriors event at CrossFit Eagle Rock was awesome. It was, as expected, well put together and extremely well run. The wod's were tough and everyone had a blast. Mike unfortunately had to pull out of the workouts due to his own illness, but still enjoyed the festivities and the company none the less. Special shout out to Mee from Mee Eat Paleo for letting me hang out with her and cough in her tent. L Also, a shout out to Nikko from Atlas Power Wraps for the awesome Super Man wraps and WOD Gear as always for the good conversation. Also, not to leave out CrossFit Eagle Rock, the Austad's, and its amazing community for making me feel right at home as always. Well done guys!!
Late Saturday night baby Jade officially passed away, which was interesting in the respect that Sunday was the day of Emalee and Mike's baby shower for their soon to be delivered baby girl, Riley. Emalee and Bridgett had original due dates very close to one another. A day that truly should have been a baby shower for both women turned into a mourning of the loss of Jade and a celebration of the impending birth of Riley. "As one life ends – Another begins" It should not have been this way. Of course this was never the plan but of course as it sometimes does, life got in the way. Although, we were all heavily affected by the loss of Jade, we did not let it stop us from enjoying our day with our community during the baby shower. Brooke, who organized the event, did an incredible job. She really out did herself and went above and beyond. The event was incredible with a large portion of the gym showing up. Little D had a blast playing with little Francesca. Everyone was in good spirits, and the shower truly demonstrated what love we all have for each other. An amazing family first event shared by all.
FITNESS-STRENGTH-COMMUNITY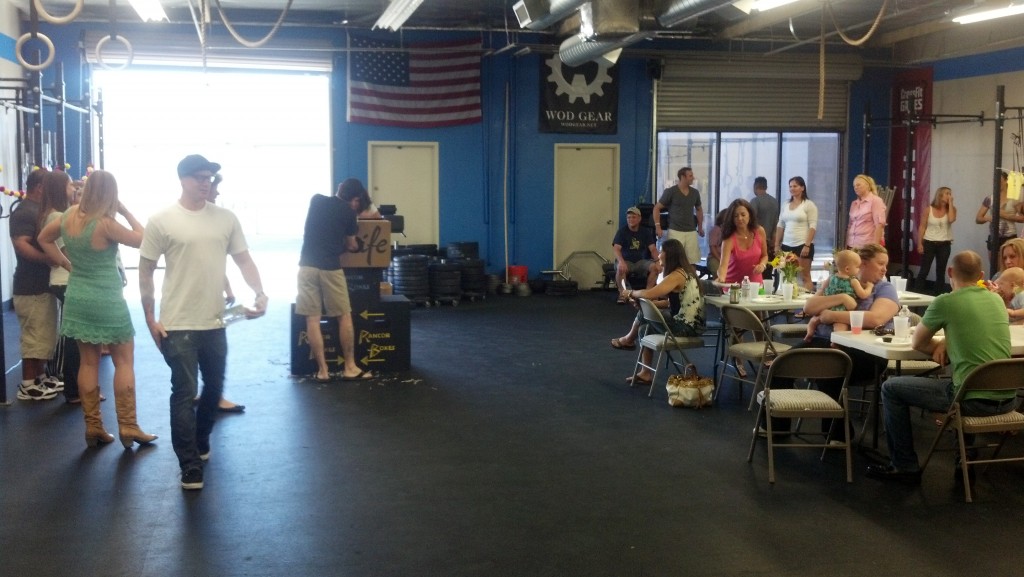 WARM UP:
2 Rounds
5 Pass Throughs (Over)
10 OHS
10 Good Mornings
5 Pass Throughs (Under)
10 Lunges
10 Scorpions
Then:
2 Min. of Additional Band Shoulder Mobility
SKILL:
10 Min. of Muscle Up Work
-Ring Rows / Hollow Taps
-Ice Cream Makers
-Band Transitions
-Work Bar M.U. Technique
LIFT:
Power Squat Snatch
2×3 @ 75%
3×3 @ 80%
WOD:
"TRACK TRIPLET"
3 Rounds
8 Split Snatch (115/75) (95/65) (75/55) (65/45)
7 Bar Muscle Ups
400 M. Run
*May sub. Split Snatch for Power Snatch accordingly
**May Sub. BMU for Jumping Bar MU, Bar Pull Overs, or Parrallett Pass Throughs
POST WOD:
Shoulder Mobility