Hey Precision,
It is with a heavy heart that I report to you all that Daniel and I will be heading to Boston this week to be with our Grammie. As many of you may know she has been fighting Cancer over the past year and a half. Well, recently things have taken a turn for the worst. We want nothing more than to be by her side at this time and to be of assistance to our Mother. We love you all and thank you for the well wishes. We know we are in your thoughts. Please keep working diligently towards your goals. Cancer Sucks! We will see you once we get back.
Fitness-Strength-Community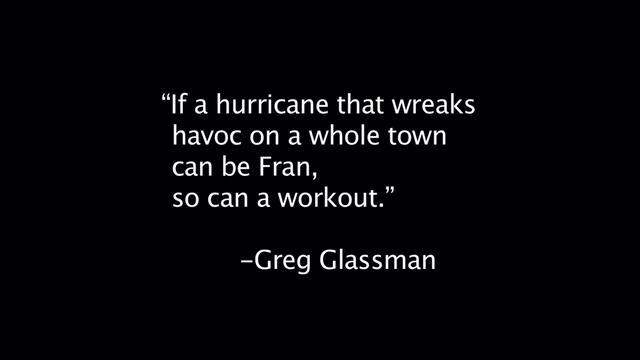 WARM UP:
500 M. Row
25 Thrusters (45/35/15)
15 Pull Ups
Then:
5 Min. Hip and Shoulder Mobility
SKILL:
3 x 10 Strict T2B
Pair With
3 x 10 Weighted Sit Ups
LIFT:
Strict Press
5 @ 65%
5@ 70%
2 x 3 @ 80%
Pair With:
Bent Over Row
4 x 5 (Use your Strict Press weight)
WOD: (TEST)
"FRAN" (Compare to 6/10/13 & 9/12/13)
21-15-9
Thrusters (95/65) (75/55) (65/45) (55/35)
Pull Ups
**PR!!
POST WOD:
Roll and stretch