I cannot believe that my son Daniel is 1 years old today! So much has happened over this past year. Although, his birth last year was the greatest and biggest thing to happen to me in my lifetime, it also culminated in a change process for me. It started a chain of events that led me to wanting to co-open my own box and give you all Precision CrossFit. My parents always told me that you will never know what it is like to be a parent until you actually are one, and boy is that true. The birth of my son did many things for me. One, it taught me that I could live with less and still be happy and two, it made me re-access where things in my life where going and to make necessary changes for the good of my psyche, and family. My life has definitely changed and I think I have changed as well. I try, yes try, to be calmer and not sweat the small things. I want to make everyone around me better, and I want to be a role model. Although, these are great traits in general, what made me really want to focus on these things was Daniel's birth. I knew I wanted to be better in every way, shape, and form to be a great father. His birth has made me better. It gave me the strength and motivation to have the courage to open Precision CrossFit with Greg and Marty. It drives me everyday when I wake up in the morning. It is on my mind constantly. I want to make everyone's lives around me better to make my son's life better. Having the amazing people of Precision CrossFit around my son on a regular basis can only make him a better person, right? I sure as hell think so, and love you all. For those of you who have been with us since the beginning. Thank you for being there for my family over this past year and for trusting in us to make Precision CrossFit your home. For those of you newer, welcome to the family!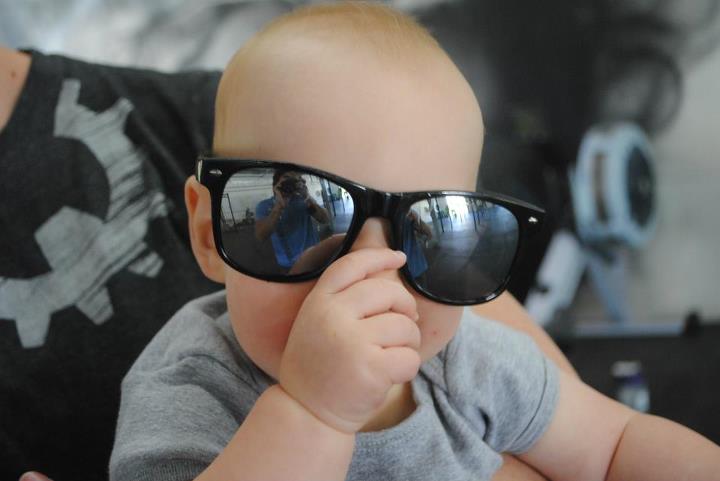 WARM UP:
400 M. Run
2 Rounds
10 Pass Throughs (Over)
10 OHS
10 Good Mornings
10 Pass Throughs (Under)
5 Inch Worms
SKILL:
7 Min. of Handstand Walking
*Work technique and have fun!
LIFT:
Power Sqt. Snatch
3×5 @ 70%
WOD:
"LITTLE D"
3 Rounds
9 Sqt. Snatch (135/95) (115/75) (95/65) (75/55)
20 Pull Ups
11 Box Jumps (30/24) (24/20) (20/12)
POST WOD:
Foam Roll