This is an awesome post written by Christine Rees on the conclusion of her CrossFit Games Open season. She does a phenomenal job of summing up what the Open is supposed to be about. She blasted through barriers, both physical and mental, and proved to herself that she is capable of all things she sets her mind to.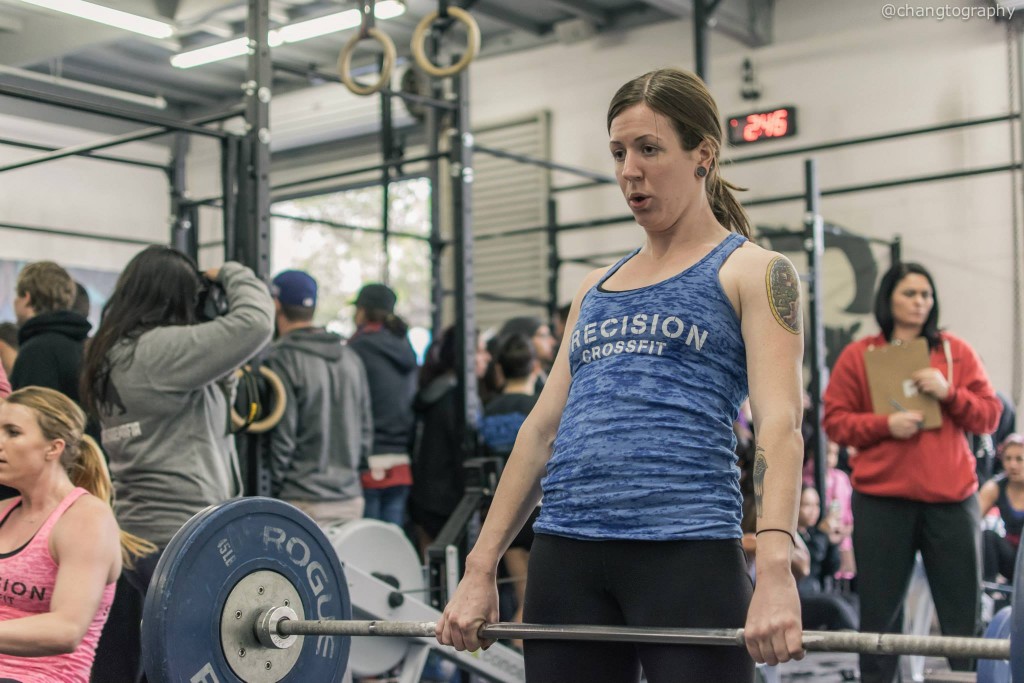 The Open is NOW done for me!! The series of workouts that I initially did not want to do due to lack of being prepared to see where I rank and how I stack up among other athletes… is the same series of workouts that marked three very awesome turning points in my athleticism.
1. I kicked serious ass in week 2 (OHS & C2B), taking down 114 reps.
2. I hit my first muscle ups in week 3.
3. Week 5 was a mental test for me. Finished in 14:32 on my first try. After some consideration, I redid it because I knew I was capable of more if I just quieted my anxieties. Got my time down to 12:45.
What I take away from the Open is two things: I'm capable of a lot more if I just believe it, and to always remember that I Crossfit for one reason: to be happy. I should never let one person rob me of that.
-Christine Rees
---
WARM UP:
400 M. Run or Row
3 Rounds
5 Clean Extension
5 High Pull
5 Muscle Cleans
5 Front Squats
Then:
Mobilize Hips & Shoulders
LIFT:
EMOM 14
ODD: 1 Clean + 1 Front Squat
*Start @ 65% 1RM and work up to your wod weight.
EVEN: 20 Sec. Handstand Hold
WOD:
"BUFFALO TAMER"
AMRAP 20
1 Clean @ 90% 1RM
2 Muscle Ups
4 HSPU
*ADV. = Strict HSPU
POST WOD:
Mobilize & Stretch