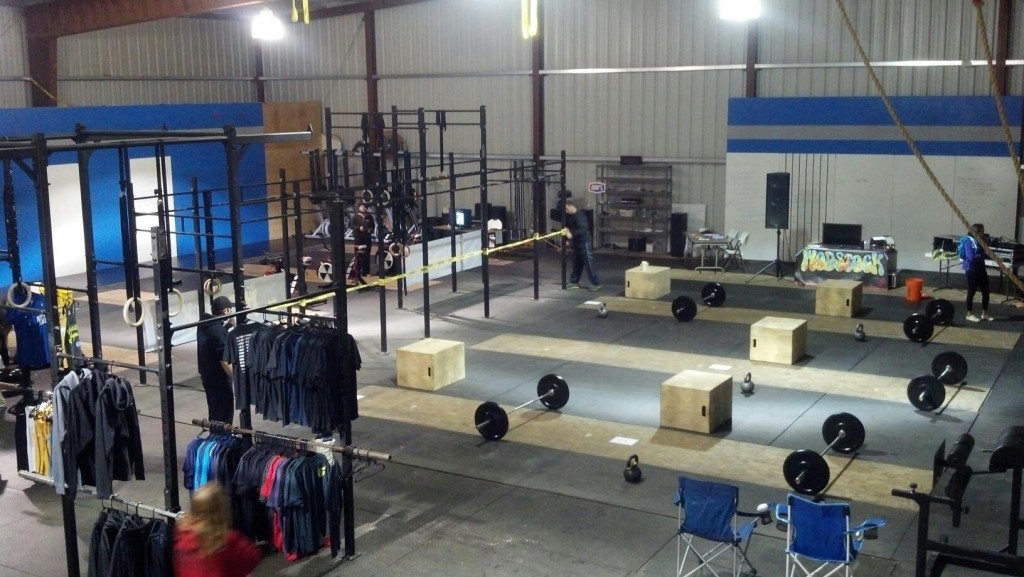 This past weekend's Wodstock event was an excellent example that when you apply yourself to something, and want it bad enough you can accomplish anything. The Shakedown Team Series team had three weeks to plan an event that normally takes 3 months. We worked together and stuck together, as always, to form a cohesive unit of communication and respect for each other. However, our idea's, programs, and concepts for how Wodstock would run would be nothing without several key people who helped us out when there really was no time to spare. Many curve balls were thrown our way from the equipment truck breaking down on the way to the event, to the weather forcing us to find an indoor location, or cancel the event. However, we refused to give up as Functional Equipment found a way to get us the equipment, and CrossFit Temecula South came to our rescue as an indoor venue with less than 24 hours to spare. They are a beautiful 9,000 square foot box sitting within the middle of a ranch. This was an awesome location for what was a bad ass event. The wod's that we programed were tough, but had all been battle tested by our Precision CrossFit members. We knew they would rock as they brought people to tap into a new level of their fitness.
One of the coolest things to happen this past Saturday was Liz deciding to compete in the advanced division the day of the event. Liz headed down with Jill to help us judge all day, and when a spot opened up in the advanced women's division Liz asked if she could throwdown! I am not going to lie I was shocked. I mean the advanced division was pretty stacked with Regional athletes, and two CrossFit Games Athletes from the championship team Ute CrossFit. The heat Liz was in was no ordinary heat, it happened to be the top women's heat of the day. However, I knew Liz was prepared. She had been doing all of our wod's RX'd for some time. However, RX'd or not you still got to have some serious guts to go up against that kind of competition, especially on the fly! Not only did Liz do well, she did exceptional holding her own against these women. She got 10th place overall and represented herself and all of us proudly. I was so honored to have Liz out there wearing her Precision CrossFit shirt representing us. In fact there was a point in one of her workouts where I felt an overwhelming sense of accomplishment for Liz. I was gleaming with pride, and was so damn proud of her! I remember when I first started working with Liz. The thought her cleaning 65lbs was a stretch! Here she was hang cleaning 105lbs, KB swinging 53lbs, box jumping 24 inches, and snatching, thrustering, and O.H. squatting 75lbs for reps!! Liz competed in an advanced competition!! That is no joke people. Can you tell how stoked I am, hahaha!! It was awesome, and I was so happy to be a part of it! Oh, and by the way, she still managed to do her judging duties all day, wow!
Wodstock was a success, and although it was a stressful endeavor, we got the job done. The CrossFit community came out in full force to help us out. Axiom CrossFit sent tons of help in volunteers and judges, even though they are all going to have to do it again next weekend. Our buddy, Blair Doolittle of Watt Bike, hooked us up with bikes for the floater and warm up pits. CrossFit Temecula South gave us they're awesome home. Josh Gallego's MC extraordinaire came out and kicked ass! Karen our friend from OCCF and co-runner of the OC Throwdown headed out and ran our floater pit. The help was just insane and was not just your average joe's, but people insanely good at what they do with big names in the So Cal CrossFit community. But hey that's what this CrossFit world is all about, community.
-TOGETHER WE ARE ONE
WARM UP:
500 M. Row
Then:
5 Min. of Shoulder Mobility
Then:
10 OHS (45/35/15)
10 Snatch Ext. (From 2nd Pull Pos.)
10 Snatch Pulls
10 Muscle Snatches
LIFT:
Front Squat
2 Rounds
3 @ 85%
2 @ 90%
1 @ 95%
WOD: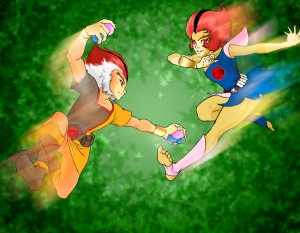 "THUNDERKITTEN'S"
Teams of 2 (Same Sex)
3 Rounds
400 M. Run
30 Power Snatch (95/65) (75/55) (65/45) (55/35)
14/10 Muscle Ups (Men/Women)
*Scale will ONLY be 30 C2B pull ups (ADV.) / 30 pull ups (INT.)
POST WOD:
Shoulder Mobility