This was a phenomenal quote that our very own Coach Butch Pierson sent Jose Cobian after he felt that he had failed on Saturday. Really shows how special our coaches at Precision are.
"It is not the critic who counts; not the man who points out how the strong man stumbles, or where the doer of deeds could have done them better. The credit belongs to the man who is actually in the arena, whose face is marred by dust and sweat and blood; who strives valiantly; who errs, who comes short again and again, because there is no effort without error and shortcoming; but who does actually strive to do the deeds; who knows great enthusiasms, the great devotions; who spends himself in a worthy cause; who at the best knows in the end the triumph of high achievement, and who at the worst, if he fails, at least fails while daring greatly, so that his place shall never be with those cold and timid souls who neither know victory nor defeat."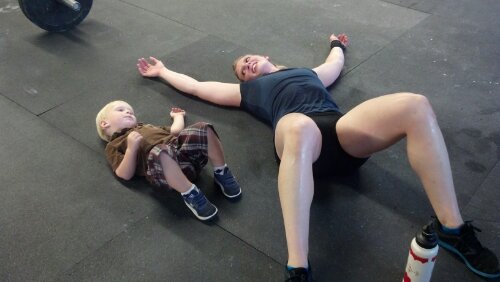 WARM UP:
3 Rounds
15 Air Squats
10 Push Ups
5 Strict Pull Ups
Then:
5 Min. of Mobility
SKILL:
3 x 60 Sec. Front Planks
*ADD WEIGHT!
LIFT:
7 Min. to Find New 1RM Strict Press
WOD:
"7000"
For Time:
2000 M. Row
Rest 2 Min.
5000 M. Watt Bike
*Score is total time.
POST WOD:
Roll and Stretch