It is awesome when visitors come to our gym and notice the amount of time and effort that goes into making Precision what it is. The responsibility for this falls as much on the staff and members as it does Greg and I. I received this awesome email from a visitor that we had over Memorial Day weekend. Great job everyone and thank you!
Fitness – Strength – Community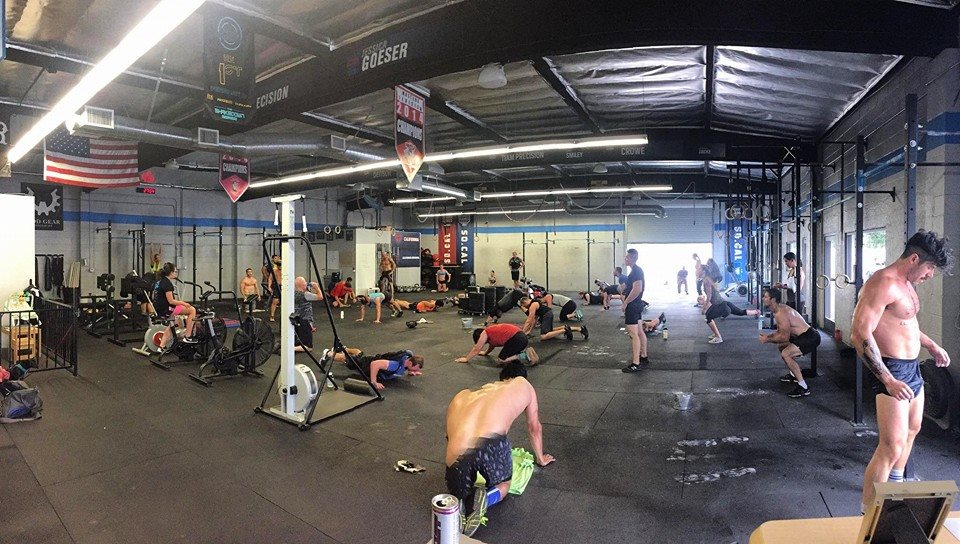 Mike, I was in the area for a wedding over Memorial Day Weekend.  I\'m from San Antonio.  Just thought I'd send you a note of thanks and appreciation.  I had a chance to visit briefly with you, Daimino, and a couple of other members.  I was extremely impressed. Thanks for allowing me to join in the "Murph" workout.  I found you guys to be very welcoming, but when it came to the workout, it was all business.  I like that.  Checking out your website and programming – it's impressive. 

Just know that you've got something special going on there.  I may try to follow some of your programming, but knowing what all is missed by not being there at Precision in person.  Keep it up!

-Marshall Lasswell
---
WARM UP:
500 M. R0w
10 Pass Throughs
10 Good Mornings
10 Back Squats
5 Inch Worms
5e Scorpions
Then:
Hip Mobility
SKILL:
3 Rounds (At a walking pace)
8 Assisted Glute-Ham Extensions
8e O.H. Walking Lunges (45) (35) (25) (15)
8e Single Leg RDL's (Your Choice)
8e Meadows Row (Your choice)
**This is exercise is designed to gain lat activation in the Dead Lift.
LIFT:
Deficit Dead Lift 
65% x 5
70% x 5
75% x 3
2 x 80% x 3
*Stand on top of a 45lb plate. 1 under each foot.
WOD:
"SPRINT DEADS"
3 Rounds 
15 DL (225/165) (205/145) (185/125) (165/115)
30 Double Unders
*Sub 60 Singles for D.U. accordingly.
POST WOD:
Mobilize & Stretch