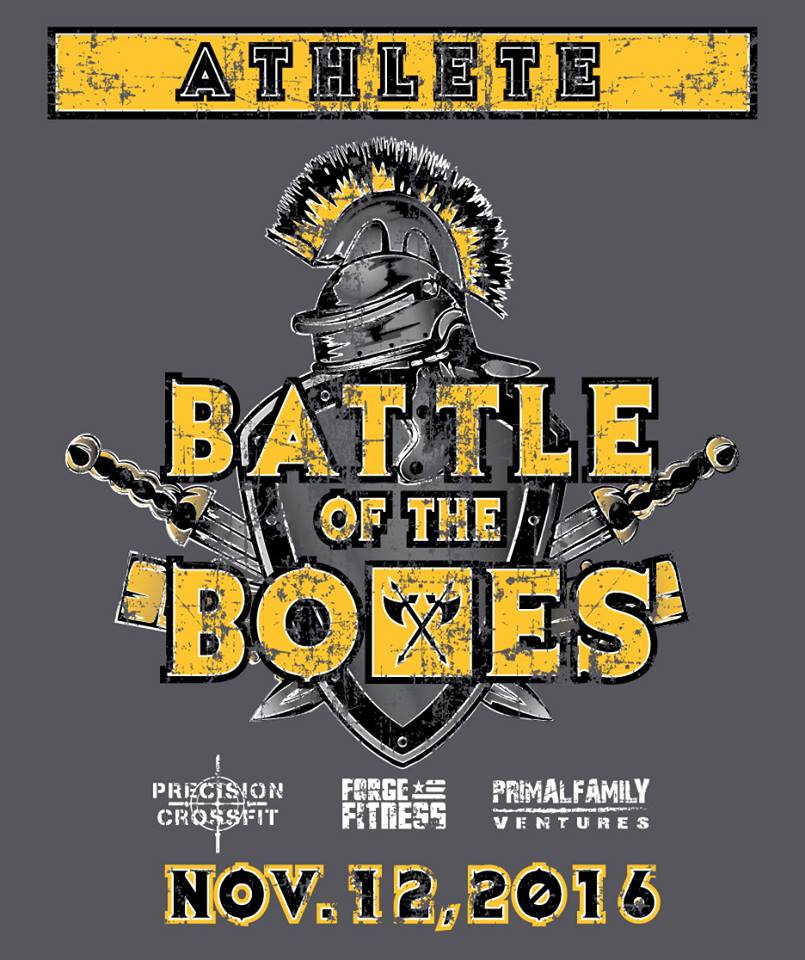 If you are interested in competing at the Battle of the Boxes held at the Ventura County Fair Grounds on November 12th, please begin to form teams. Registration opens next Saturday August 27th and although it will not sell out right away it is important to be ready to sign up. This competition is not about competing as much as it is about having fun with your Precision family. It is the only event all year where I ask that everyone do their best to participate. Whether this means you are competing or volunteering, one of the coolest things about this event is seeing the "Wall of Blue" out in full force. It is about getting to know each other better and maybe meeting someone you haven't met yet or meeting their family. This is a great competition every year and I promise that it will once again be: well run, clean, organized and programmed in a fun yet effective manner! If you do not want to compete or volunteer no problem, head on down to watch and cheer. You are all awesome, and as our community grows it is great to spend time with each other outside the gym. I love bringing my kids to this event because I know they will be surrounded by positive role models full of love for each other and that means a lot to me. I look forward to seeing the various teams that will be formed, and can't wait to watch you all throw down.
This year the Masters division cut-off has been moved to 38. I would love to see several Masters team's form this year so lets do our best to pair up accordingly. I know a ton of you are wondering about the programming. I have not begun to program for this event yet. However, what I can guarantee is that the weights and gymnastic movements will be scalable to the likes of a true Intermediate athlete. For the Masters division the weight will be the same as the Intermediate division however you may have a slightly higher gymnastic level. As far as the advanced division is concerned. You should be able to do 80% of Precision's class wod's RX'd. This means the weight will be at the Open level and the gymnastics will be at a level below Regional's. If you are not sure just find myself or a coach and ask. Let's bring it TEAM PRECISION! See you all in the gym.
Fitness-Strength-Community
---
WARM UP:
100 Jump Rope Singles
10 Bumper Jacks 2″
15 Bumper Jacks 4″
Then:
3 Rounds
10 Pass Throughs
10 Good Morning's
10 Front Squats
5 Inch Worms
Then:
Hip Mobility
SKILL:
EMOM 6
ODD: 1 Min. Weighted Plank
EVEN: 20 V-Ups
WOD:
"TO THE MAX"
6 Max Effort Rounds Of:
1 Minute of rowing for calories 
1 Minute of H.R. push Ups 
1 Minute of double-unders
1 Minute rest
*Try for as many reps as possible of EACH exercise, not just total score. Post separate totals of calories rowed, push up reps and double-under reps.
POST WOD:
Roll & Mobilize