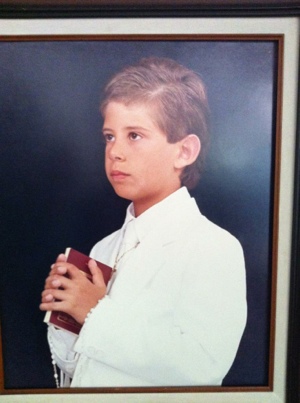 We had an awesome time at the O.G. Farah household celebrating the 4th. Beer, great food, a pool and good times filled our afternoon. We also had this little number to stare at and make us all happy! Yes it is who you think it is! isn't he cute? Love you Farah!
WARM UP:
400 M. Run/Row
2 Rounds
10 Pass Throughs
10 OHS
10 Good Mornings
10 Fire Hydrants
SKILL:
3×5 Hollow Rock into Superman
LIFT:
Front Sqt.
2×3 @ 75%
3×3 @ 90%
WOD:
"BIRY"
5 Rounds
200 M. Med-Ball Run
20 Wall Ball (20/16) (16/14) (14/10) (10/6)
*Adv. may use a sandbag for the run.
POST WOD:
Hip Mobility