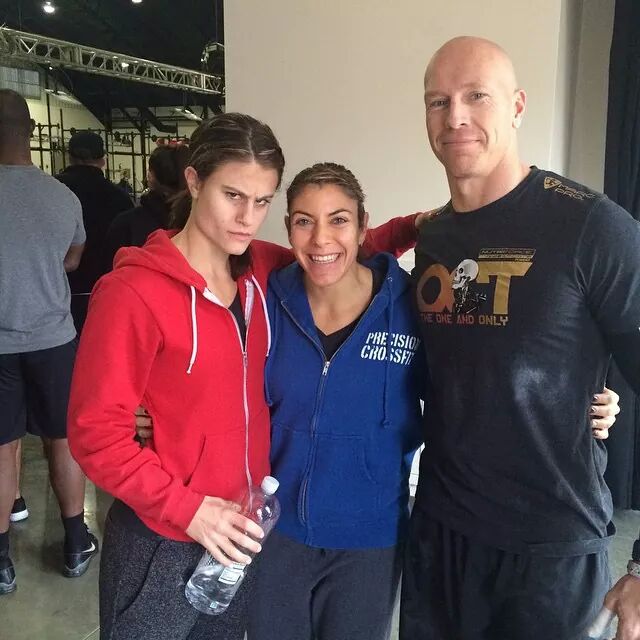 We would like to congratulate Jess, Lindsey, and Mattias on their phenomenal performances this weekend at the OCT! Jess took 23rd while Lindsey had to pull out of the competition before the last wod due to injury. However, she was stellar until this point and most likely would of been in the top 16 and into the final day of the competition. Mattias and his team "Venice Barbell" did wonderful, finishing 8th overall. Well done Team Precision! We're all very proud of you! Expect a full re-cap soon.
WARM UP:
400 M. Run or Row
3 Rounds
10 Air Squats
10 Push Ups
10 Pass Throughs
10 Good Mornings
Then:
Mobility
SKILL:
3 Rounds (At a walking pace)
6E DB Bent Row
10 Weighted Glute Bridges (65-135)
10 V-Ups
LIFT:
Paused Front Squat
5 @ 65%
5 @ 70%
3 @ 75%
2 x 3 @ 80%
*Rest 3 Sec. at the bottom and 2 Sec. at the top.
WOD:
"PUSH!"
3 Rounds
10 Cleans (135/95) (115/75) (95/65) (75/55)
15 Bar Lateral Burpees
POST WOD:
3 x Max Effort Hollow Holds
Then:
Mobilize & Stretch