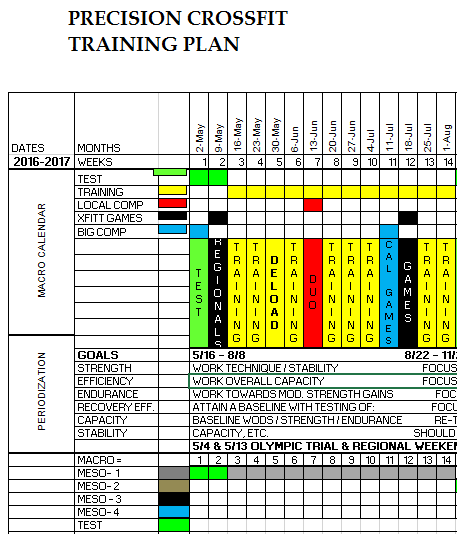 Precision you have all done an amazing job with the programming thus far. For those of you that hit "Murph" today… great job! This week will be about deloading to help let the body recover. It was scheduled in your programming from day 1. Last year I did not feel like I did these enough. So this year I am going to write them in once a month. Although, you should all be in charge of your bodies recovery ultimately it us up to me to see it through on the programming side of things. Let's have a great week everyone! See you in the gym.
Fitness – Strength – Community
---
WARM UP:
3 Rounds
10 Pass Through's
10 Good Mornings
10 OHS
5 Inch Worms
10 Scorpions
Then:
Group Mobility
SKILL:
EMOM 6
ODD: 20 Hollow Rocks
EVEN: 1 Min. Front Plank
WOD: 
10 x 500 M. Rowing Repeats
*First 2 repeats should be easy going, then gradually pick up on round 3. You should be settled in a good pace by round 4.
**You can do this with a partner as well. Your rest time will be slightly longer, but your intensity should be much higher.
Athletes Split Time Goals:
ADV:
Male Goal: 1:40 – 1:45
Female Goal: 1:50 – 1:55
INT: 
Male Goal: 1:45 – 1:50
Female Goal: 1:55 – 2:00
Scaled:
Male Goal: 1:50 – 1:55
Female Goal: 2:00 – 2:05
***Score = Average split time.
POST WOD MOBILITY:
Mobilize hips and body thoroughly. Take this time to aid in your body's recovery.