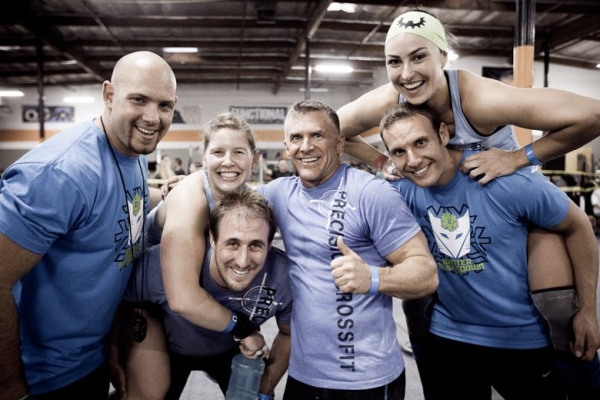 AGOURA HILLS
WEST HILLS
WOODLAND HILLS
CALABASAS
THOUSAND OAKS
NEWBURY PARK
CAMARILLO
MOORPARK
OAK PARK
SIMI VALLEY
WESTLAKE VILLAGE
Our system surpasses ordinary modalities of fitness training. We focus on three key elements – fitness, strength, community – and help you infuse these elements into your daily life. As highly experienced coaches, we believe that maximum performance is not the result of fad diets or trendy exercise routines, but a complete life style change that includes functional training techniques, proper nutrition, and a community of people that you will call your CrossFit family!
In addition to weight loss, gains in strength and stamina, and improved overall fitness, we want you to experience the added benefits of reduced pain, increased energy, and more restful sleep – all key components in slowing the aging process and maximizing health.
Ok, Don't be intimidated by the heavy weights and skill-based lifts! All new members get 3 beginner CrossFit classes to get things started, which are included with their membership. In these sessions, you'll learn the 9 basic movements of CrossFit and get exposure to the basic theories and principles we base our training on, which will bring you up to speed for an all-levels class.
We offer these sessions in 3 class batches every few weeks on Monday's, Wednesday's and Friday's at 7:00am or 6:30pm. Experience the benefits of working with our most qualified coaches, while still becoming a part of our CrossFit family and training alongside each other. Please contact us for additional details!