Wall of Blue we have a member to keep in our thoughts and prayers for a little while. Unfortunately, this past weekend one of our master's bad asses suffered some significant heart complications which left him in the hospital for a few days. John Ensey, will be down and out for a few months but he sure as hell will not be forgotten by Precision CrossFit! He is recovering comfortably from an angioplasty and remains positive and in good spirits. Due to the fact that he can't WOD again for several months as his heart heals, we will workout to honor him! We will do what he cannot with all our heart to represent his strength. John is determined to be with us again in the near future but for now we will give him all we got. If you would like to send him some well wishes as he recovers please contact him via Facebook or email at; johncarrensey@hotmail.com. Heal quickly John and we will see you sooner than you think, WALL OF BLUE!
-TOGETHER WE ARE ONE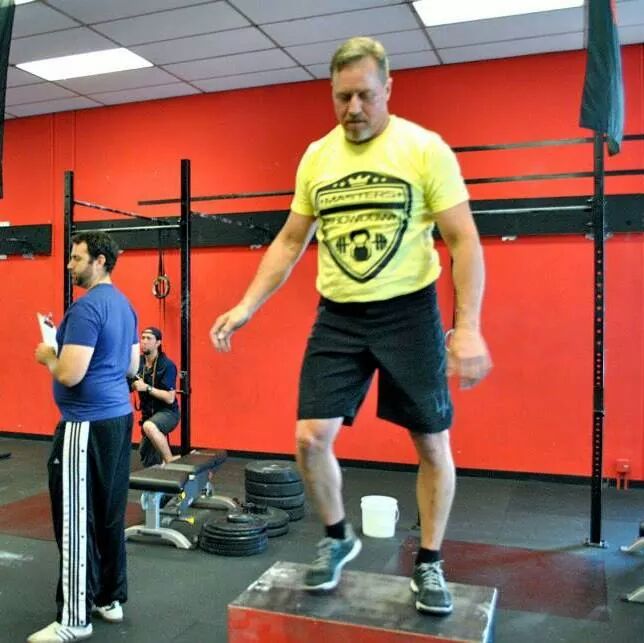 WARM UP:
500 M. Row
Then:
2 Rounds
10 Inch Worms
10 Scorpions
10 Good Mornings
Then:
Mobilize Hips and Low Back
SKILL:
3 x 10 Bar Roll Outs
Pair With:
3 x 10 Ass. Glute-Ham Ext.
LIFT:
Dead Lift
3 @ 65%
3 x 3 @ 70%
WOD:
"JOHN E"
3 Rounds
5 Dead Lift (275/185) (225/155) (185/125) (165/115)
10 Bar Lateral Burpees
POST WOD:
Roll and Stretch