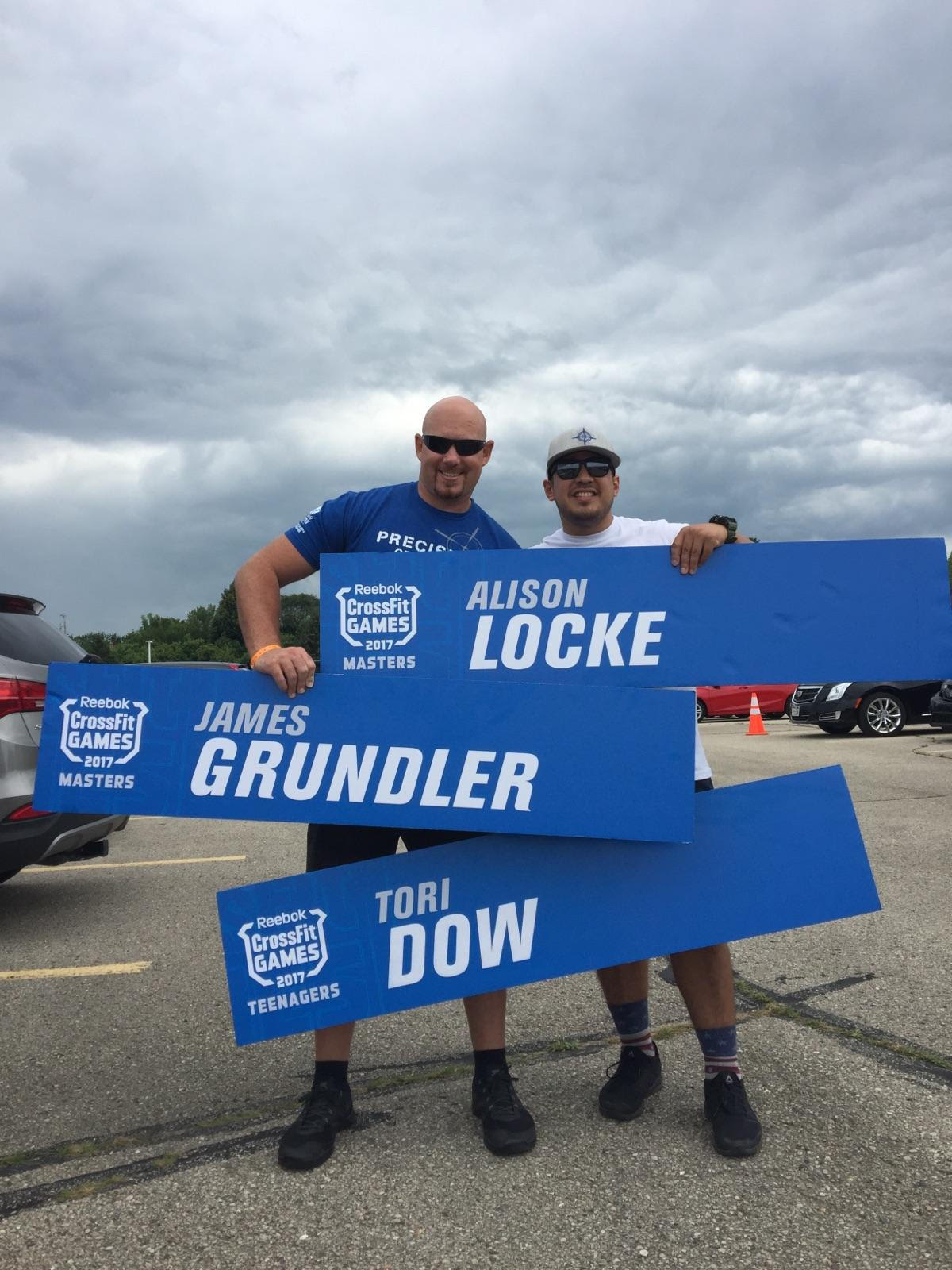 We had a heck of a weekend. Three athletes and three top 10 finishes. We are super excited for what we accomplished as a coaching team. Just like every year, it was a roller-coaster of a ride. Lots of up's and down's. There was new terrain to deal with that definitely took some getting used to. It was a ton of fun being in Madison for the Games. The city put on a show unlike we ever thought would be seen in this sport. However, it will be nice to head home to all of you and our families. Then we will have a quick turn around as we head to the CrossFit World Police and Fire Games next weekend. Once this is over we can finally put a stamp on this 2017 CrossFit Games season and chalk it up as the best one yet. Thank you to everyone for your support. See you soon!
Fitness – Strength – Community
---
WARM UP:
50 Jump Rope Singles
10 Bumper Jacks 2″
10 Bumper Jacks 4″
10 Y's, T's, & W's
10 Reverse Flys
2 Rounds
10 Pass Throughs
10 Good Mornings
10 OHS
10 Snatch Extensions
10 Snatch Pulls
Then:
Mobility
SKILL:
EMOM 10
ODD:
ADV & INT= 2 Muscle Ups w/ a 20 Sec. Support Hold at top
BEG = 30 Sec. Ring Support Hold
EVEN: 20 Hollow Rocks
LIFT:
Full Snatch
3 @ 65%
4 x 3 @ 70%
WOD:
"EVENT 7"
4 Rounds
50 Double Unders
15 Power Snatch (95/65) (75/55) (65/45) (55/35)
*Sub. 100 Jump Rope Singles accordingly.
POST WOD:
2 Rounds
10 Y's, T's, & W's
10 Reverse Flys
10 Face Pulls