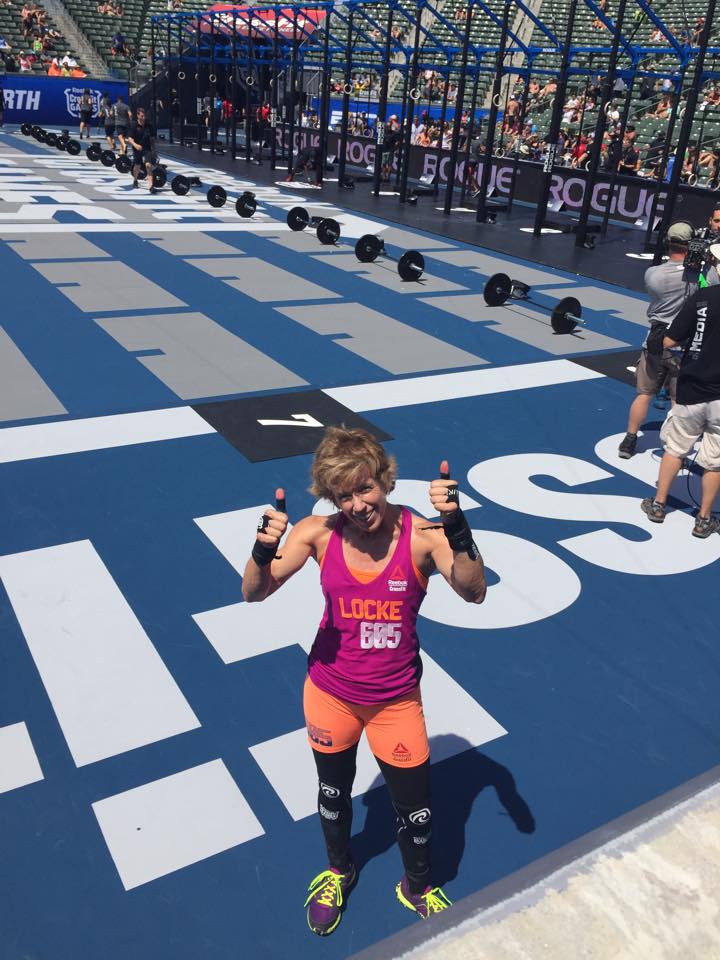 We would like to wish a very happy birthday to Alison Locke! Alison is now a 62 years young CrossFit Games competitor. Looking to make her 2nd trip to Carson this summer. She has amazing athleticism with the ability to pick up complex movements very quickly. She demonstrated this by learning how to squat snatch 20 minutes before the final workout at the Games in 2015! Alison currently sits 14th worldwide in the Open having placed 24th and 17th respectively in 17.1 & 17.2. Alison is a seasoned competitor having found multiple avenues of success in Equestrian and various other athletic exploits. One thing I can say that makes Alison very special as an athlete is that she is exceptional at knowing her own bodies capabilities. Based on what I have seen, I can say without a doubt that Alison is a fighter with the tenacity to make it back to the CrossFit Games. Let's see how the next few weeks play out as we offer her our full support! I can tell you this… she is better than she was last year!! Have an awesome day, Alison. Enjoy!
Fitness – Strength – Community
---
WARM UP:
400 M. Row
10 Y's, T's, & W's
10 Reverse Flys
2 Rounds
10 Pass Throughs
10 Good Mornings
 10 OHS
5 Inch Worms
10 Scorpions
Then:
Mobility
SKILL:
Muscle Up Work
ADV: 5 x 2 Strict Ring MU
*Rest 1 Min. between sets.
INT: 5 x 3 Ring MU
*Rest 1 Min. between sets.
BEG: 3 x 3 Ice Cream Makers + 3 x 3 Banded Transitions
*Rest as needed.
LIFT:
Dead Lift
10 x 1 
*Work to a heavy single for the day.
WOD:
"030817"
5-4-3-2-1
Dead Lift (275/185) (245/165) (225/155) (185/125)
Ring Muscle Up
*Sub. Ring Muscle Up for Bar MU or Burpee C2B Pull Ups accordingly.
POST WOD:
2 Rounds
10 Y's, T's, & W's
10 Reverse Fly's
10 Face Pulls