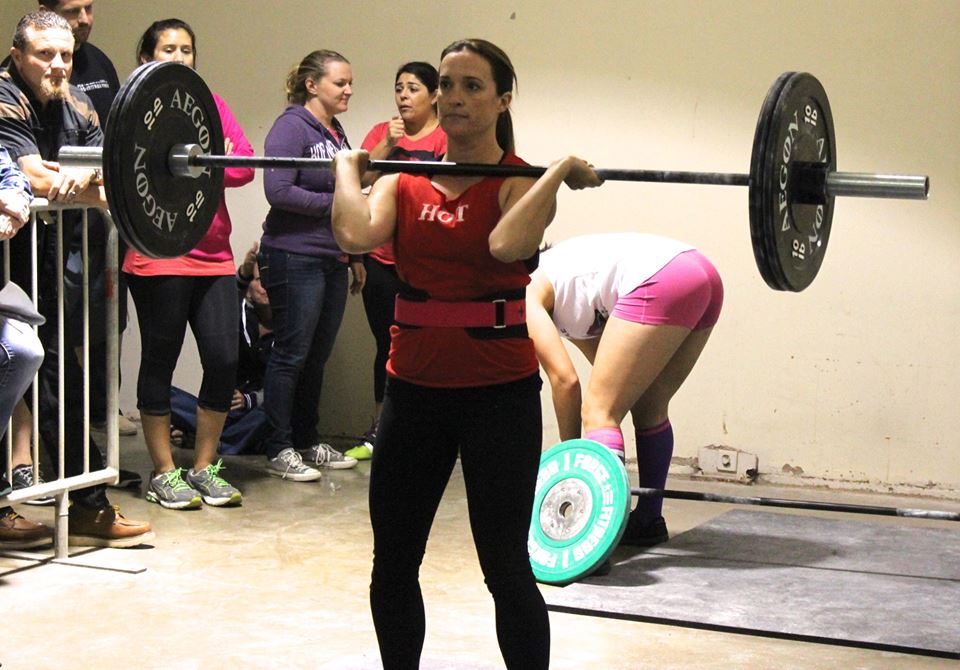 We would like to wish a warm Happy Birthday to the matriarch of the Pena family, Mrs. Angie Pena! Angie and the family have been with us since we opened our doors and is a huge part of our community. Besides being a loveable person she is one bad ass CrossFitter having repped PC in several competitions and while also placing! She is a lover of life and for those of you who do not is a Mother to five beautiful children. She looks damn good and is amazing at juggling her kids' lives around her schedule finding time to get better at a sport she enjoys. Have a wonderful day Angie from all of us at P.C. Thank you for being you!
Fitness-Strength-Community
WARM UP:
400 M. Row / Run
3 Rounds
5 Pass Throughs (Over)
10 OHS
10 Good Mornings
10 Pass Throughs (Under)
20 Sec. Handstand Hold
Then:
Mobilize Hips and Shoulders
SKILL:
7 Min. of Head Stand Work
*Have fun!
LIFT:
Snatch
10 Min. to work up to 85% 1RM.
WOD:
"12.2"
10 Min. AMRAP
30 Snatch (75/45) (65/35) (55/25) (45/15)
30 Snatch (135/75) (95/65) (75/55) (65/35)
30 Snatch (165/100) (135/95) (95/65) (75/45)
30 Snatch (210/120) (165/110) (135/75) (95/65)
*For anyone with a shoulder issue. Please do this wod with power cleans. BE SMART!
POST WOD:
Shoulder Mobility