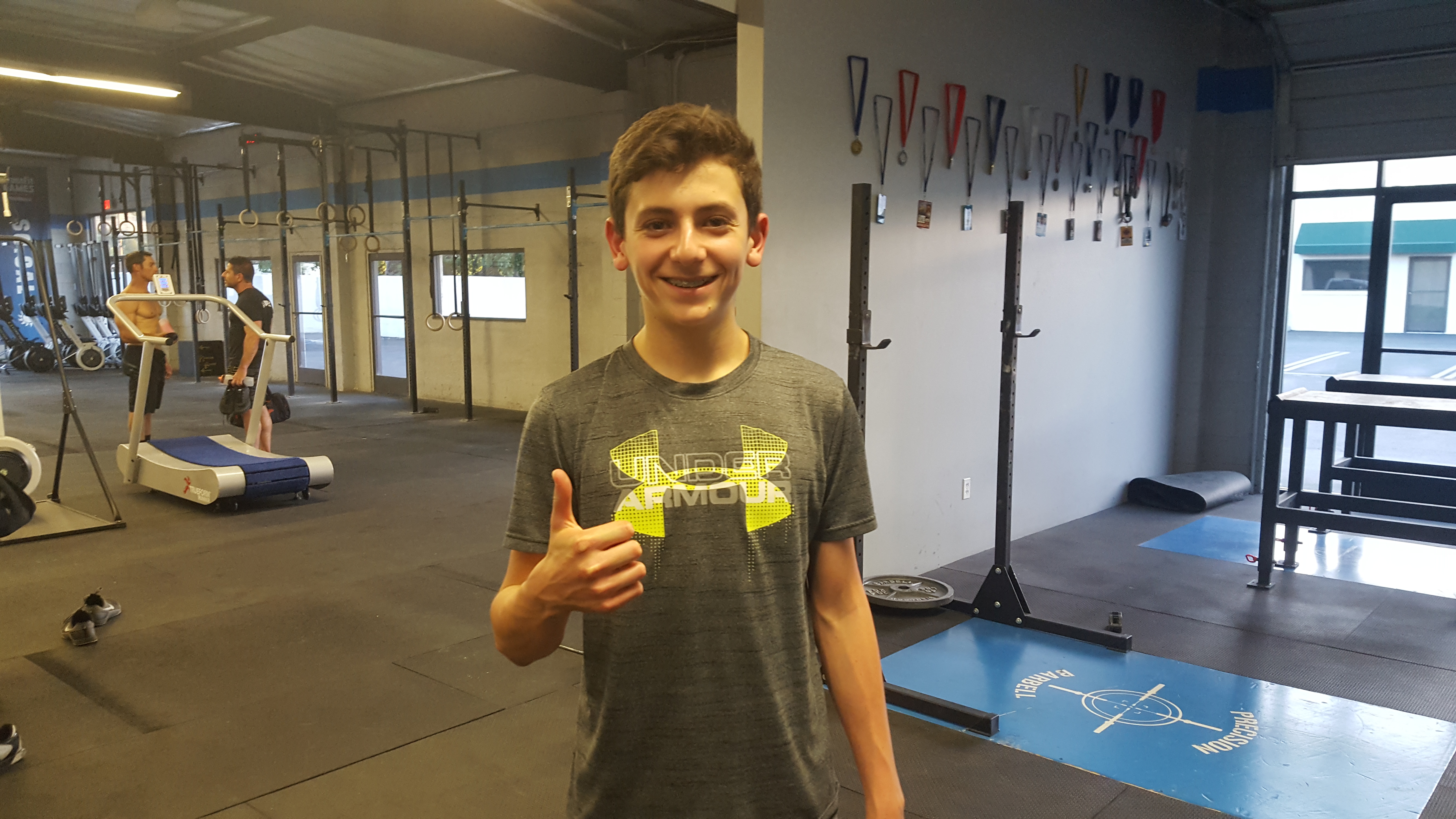 ​A very happy birthday goes out to Josh Miller! If you ask anyone in the gym to name the best athletes I am pretty sure Josh's name will come up. However, Josh won't tell you that. He is an extremely humble hard working young man. He is blessed with tremendous work ethic, and you can often find him diligently working through his programming each day. After this he often takes a class wod on where he normally beats everyone. Oh… and Josh is only turning 15 years old today! Yes, that is right folks Josh is a High School freshmen doing CrossFit as his sport of choice. I often look at Josh analyzing the way he moves and think how bright the future is for him. Heck it is even brighter for Precision. Throw him in with the young Johnathan Opsahl our 18 year old Regional Team athlete this year and you have a recipe for future success. I often joke that two of the athletes on TEAM PRECISION 2020 will be Josh Miller now 18 and Jonathan at 21. Kind of a cool thought. Those who have followed my career know I love to develop young athletes and Josh here is just another product of that. Did I mention he is also a straight A student? So many reason to be proud of him! I can't wait to literally watch him grow in every facet right in front of my eyes. Have a great day Joshie. You have definitely earned it.
Fitness – Strength – Community
---
WARM UP:
400 M. Run or Row 
10 Y's, T's, and W's 
10 Reverse Flys 
2 Rounds 
10 Pass Throughs 
10 Good Mornings 
10 Snatch Extensions 
10 Snatch Pulls 
10 OHS 
Then:
Mobility 
SKILL / LIFT:
Warm up WOD movements 
WOD:
"NSYNC"
For Time:
50 Ring Muscle Ups 
75 Synchronized Power Snatch (95/65) (75/55) (65/45) (55/35)
100 Synchronized Bar Facing Burpees 
75 Synchronized OHS
*Sub. 75 C2B Pull Ups for Muscle Ups and Back Squats for OHS accordingly.