We are extremely excited to announce that we will be moving at the end of the month to our new 4,500 square foot facility! Because all of you have believed in and trusted in us we have grown faster than we every thought possible. Our community is our driving force and our new facility, located off of Kanan Road, will offer us more space and options in regards to our programming. The future is bright for PC! Thank you all!!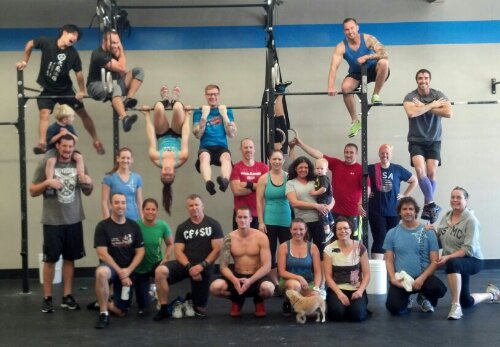 WARM UP:
3 Rounds
30 Double Unders (60 Singles)
10 Air Squats
5 Strict Pull Ups
Then:
5 Min. of Shoulder Mobility
SKILL:
7 Min. of Muscle Up Work
-Ring Swing
-Ice Cream Maker
-Transitions
*Work your progressions based on where you are at.
LIFT:
Dead Lift
5 @ 60%
3×5 @ 65%
WOD:
"Row-Muscle Up"
1000 M. Row
10 muscle Ups
POST WOD:
Shoulder Mobility